The GOOD - 
THIS...
Could do it all day, any day. Brings back so many memories of my childhood and how fun it was to go play at the lake. Mine: Desert hot dry lake. Theirs: Forest mild natural lake. It's so fun to see my kids loving the same sort of adventure as I did and for that I still enjoy it just as much....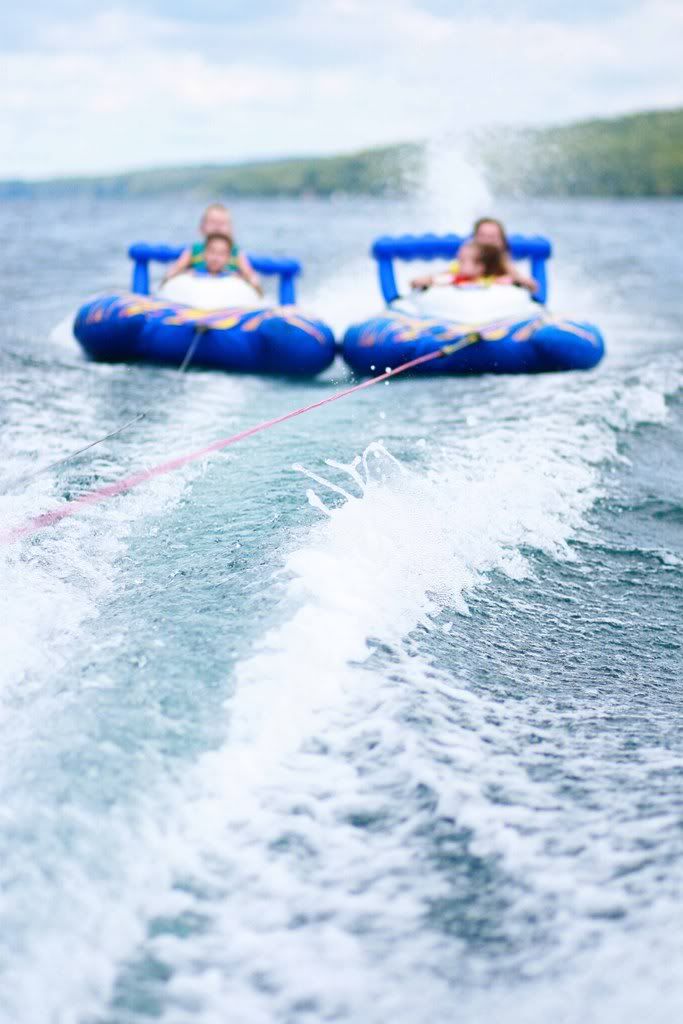 Isn't this the cutest little cottage on the lake? It's been in our friend's family for a hundred years. It's always such a fun place to be. One of our favorites here in residency.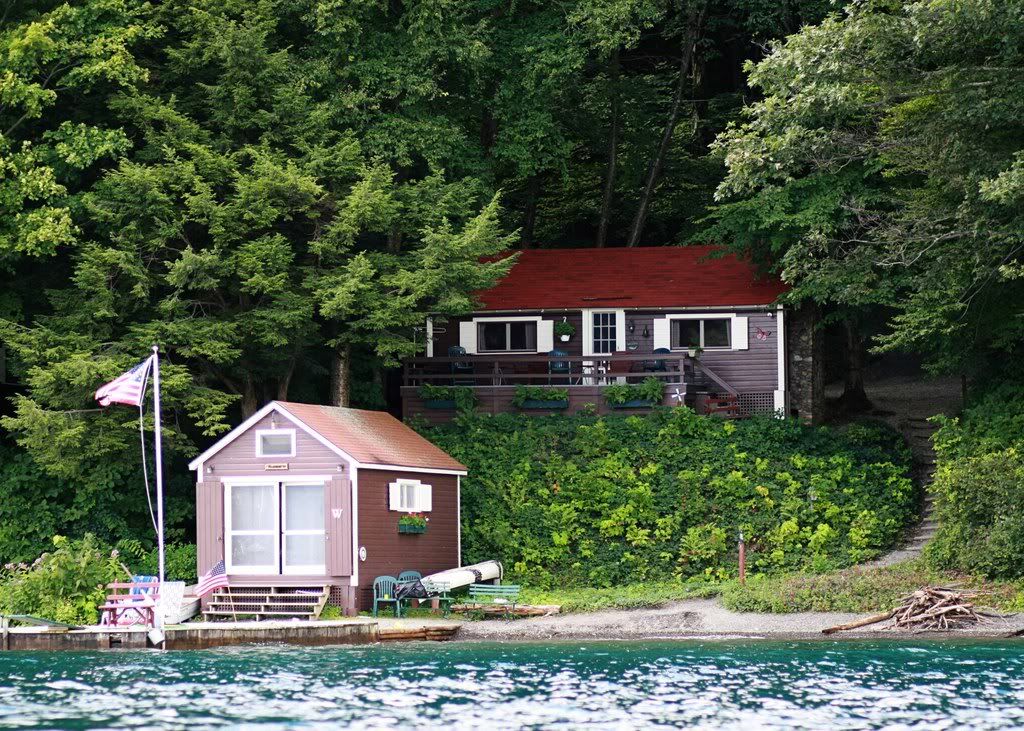 The BAD occured at 5:30 this morning. I hear Taylor next door start to cry and run for the door with a gag kind of cough. I know this sound all too well, she gets the upset stomach/flu way too much. She makes it out the door and throws up all over the rocks outside. Whew! Not in her bed and everyone stays asleep and we go back to bed. Then an hour later I hear the same cry, gag, cough -- half awake knowing this is probably going to happen again I'm there in a flash and to my horror it's not just Taylor, but Connor is at her side puking his guts out as well.  I should rewind and say Brody had this awful stomach flu on Thursday, but since his lasted all of 4 hours I thought it must have been just something he ate and not the bug -- boy was I wrong! Now fingers crossed Bryan and I don't come down with it, because you know what they say...the last one always gets it WORST. I'm always last -- it's not fun. 
By 7:30 Connor was feeling better and I joined the boys (Jacob & Connor) and Jack our dog out on the dock to watch the sunrise. Why don't I do this more often? It's so beautiful that time of day.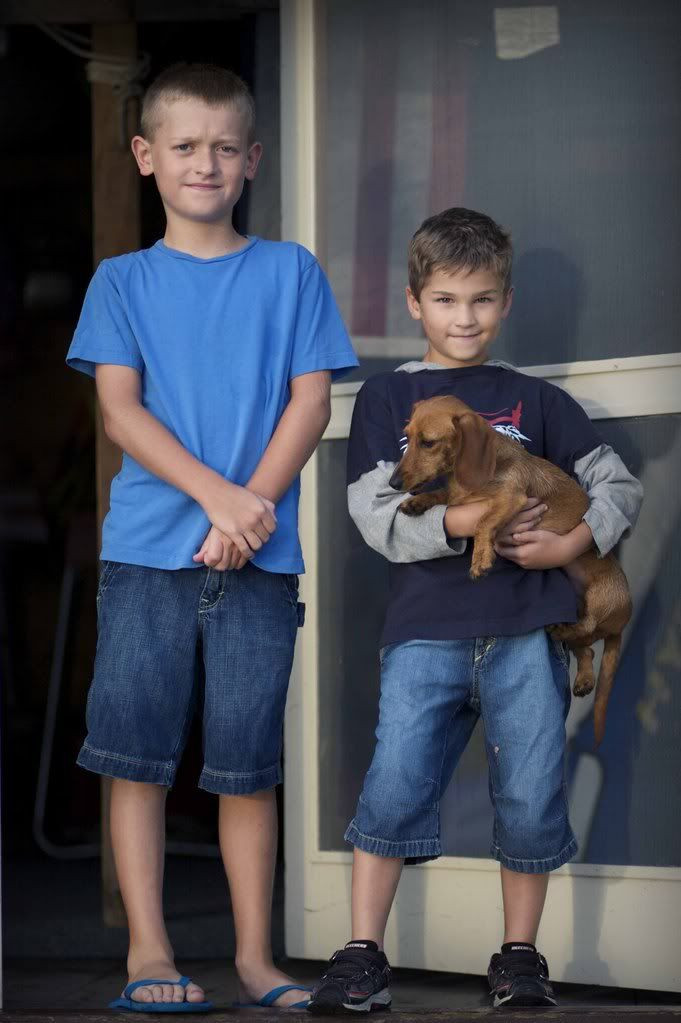 We raised the flag. I'm a little obsessed with lighting right now. Ask Bryan, he'll fill you in. LOVE the light in the mornings.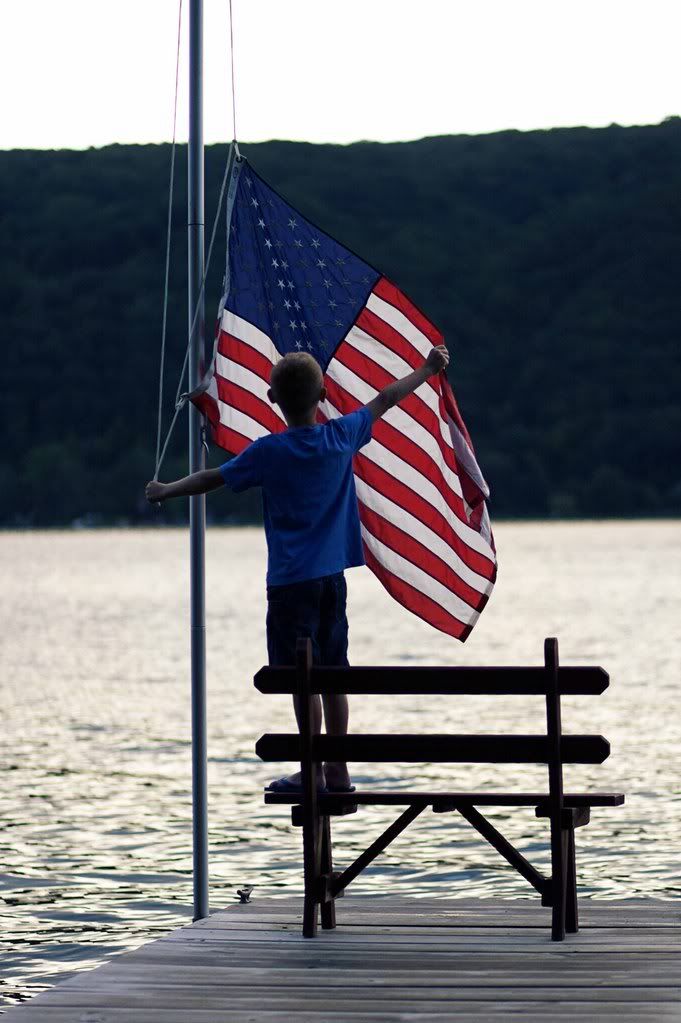 They may look UGLY, but oh mama!! It's my interpretation of Hershey's Kiss cookies (Bryan's favorite) meets the OREO (my favorite). You can get the recipe for the cookie dough by clicking
HERE
. And the Cookies & Cream Kisses were at Wal-Mart.