I've been busy, busy! 
Sewing last minute Christmas gifts, making the yummiest toffee I can't stop eating in the process for wonderful elementary teachers who teach my children every single day (it's the least I can do!), addressing Christmas cards, ordering ALL my kid's gifts online (how I'm doing it from now on), trying to enjoy the season with nightly readings of Charles Dickens', making Christmas Eve warm jammies for the kiddies, taking a spin around the town searching for magically lit houses, practicing  jolly tunes of yule tidings on the cello with Taylor, putting together photo gifts for the grandparents...I'm exhausted! 
While going through all the many photos of this past year I came across a picture I must have skipped and forgotten to edit in the thousands I returned home from the Easter adventure overseas, but it is now a favorite. I was standing on the top of
Masada
over looking the Dead Sea in Israel 9 months a go.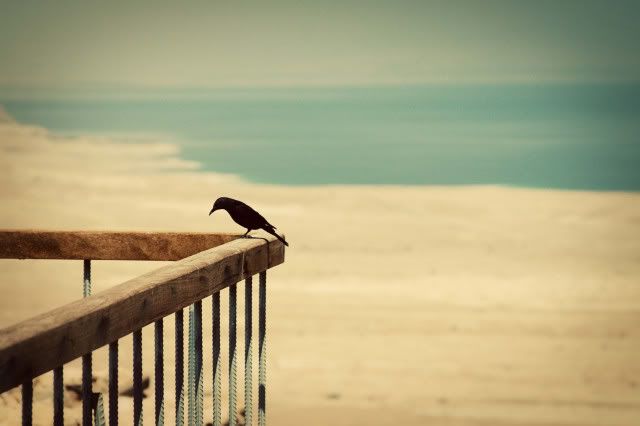 (one of the most yummy things I have ever made)
2 disposable pie tins
6 oz bag sliced almond  (or more depending on how much you like)
6 Hershey chocolate bars
2 sticks butter
3 T. water
1 c. sugar
In the two tins sprinkle a handful of almonds in each to spread across the bottom. In each tin break apart 1 1/2 bars and sprinkle over almonds. 
In a large saucepan/pot, melt the sticks of butter, add the sugar & water. Stir with wooden spoon until you feel like your arm is just about to fall off and then right when you think nothing is going to happen (about 5-6 min) it will start turning light brown. Let it continue to darken until it is a little darker (light paper bag brown) and then pour half the mixture in each tin. Immediately break apart another 3 Hershey bars and put 1 1/2 on top of one and 1 1/2 on the other, when it starts to melt (only a few seconds) spread the chocolate with a knife evenly across the toffee. Sprinkle the rest of the almonds on top, cover with foil, refrigerate for one hour or until chocolate is set. Take out and stab with knife until it breaks into several large chunks. 
Warning: You will eat an entire pie plate YOURSELF!  (or maybe you'll have more self control)