3 weeks from today we will meet our little guy! Can't believe how fast this pregnancy has gone. It seems like each week towards the end you just grow exponentially, it's amazing. Even though it hasn't been every week I've remembered to take these it's kind of fun to look back at the ones I have. For the next 3 Tuesdays until I deliver, this is the picture I will post. (oh and yes, mom, that is my shirt color, not my bare belly :)
See the tummy grow...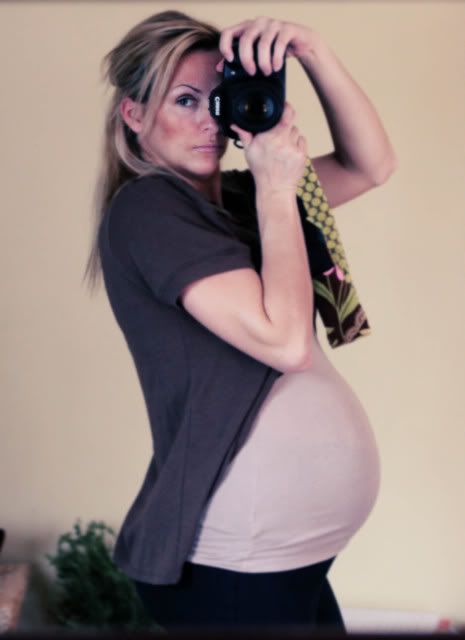 Hopefully the beginnings of that second chin won't!