Time is just flying by! I can't believe it's almost March! I had always hoped the last few months of residency would be that way and I can't believe I'm going to say it, but it's almost going a little TOO fast!
Last week was Valentine's Day. In the 12 years we've been married I think this one may have topped the list! It was such a fun day. Bryan surprised me with a one hour relaxing massage at the spa. It was WONDERFUL! One hour never went so fast! Later that night my cute VT who slipped a "babysitter for a night" coupon in some homemade muffins (because she's awesome like that) came over and we used it to go hit the bar menu at Cheesecake Factory for my favorite Thai Lettuce Wraps + Godiva Cheesecake. Earlier while at the massage the therapist told me later that evening they were putting on a class in the yoga studio for couples to learn how to give each other foot + had massages. I'm always looking for something new + different to do so I quickly signed up. Talk about a good time! We had a blast. Not sure if we had more fun enjoying switching off the relaxing rub downs or laughing at the couple's around us convos. I was just so excited to be out. I'm so glad I married someone who is so much fun to be around + loves to make me laugh, I can never get enough!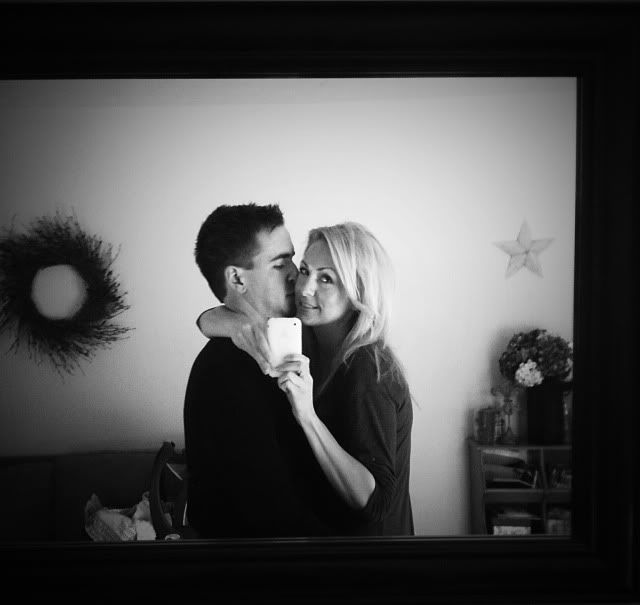 Awww.
Okay, so enough of that...
This past week was winter break here, just like spring break (no school) except in the winter. Which is dumb, because you can't really do anything outside so everyone and their dog is at the museums + play jump thingys + anything else worth going to so we sit home + color + paint the snow with colored water + watch another movie. Bryan realized that I'd had enough of the house + trying the entertain the kids at home so over the weekend we decided spur of the moment to throw the kids in the car + run up to Toronto for the weekend. We booked a hotel, made some rough sketch plans + jumped in the car around 5pm. Bryan asked before leaving if we needed the kids' birth certificates + half thinking about it I said no since I'd been across the border before with out them. Well, FYI, you do! We got all the way there 5 minutes from our hotel that said once you book NO REFUNDS for any reason + they almost didn't let us cross. They made us go into immigration + luckily I had our insurance card with all the kids' names on it, almost completely lucky except it was an old card so it didn't have Easton on it. After we waited and waited I thought for sure they were sending us home when she asked if we had anything else...Bryan said 'I have pictures on my phone of his birth' and just as I was about to roll my eyes at him she asked to look at them + then to my surprise gave us the go! Seriously? If you ever get stopped by border patrol with no bc's just make sure you have pictures of your children barreling out of you as back up. Um, really? Okay! Birth pictures of Easton...thank you!
So, we headed to Niagara Falls (which is just over the border + half way to Toronto) to stay the night. We made sure the hotel had an indoor pool - we were at the pool 5 minutes when I realized the chlorine was so bad my eyes were burning! I didn't want Easton in that so I told the kids we would go up + fill the tub (the biggest bathtub I had ever seen) in our room + they could "swim" there. They went for it. I think they were just as happy as I was to just be out of the house!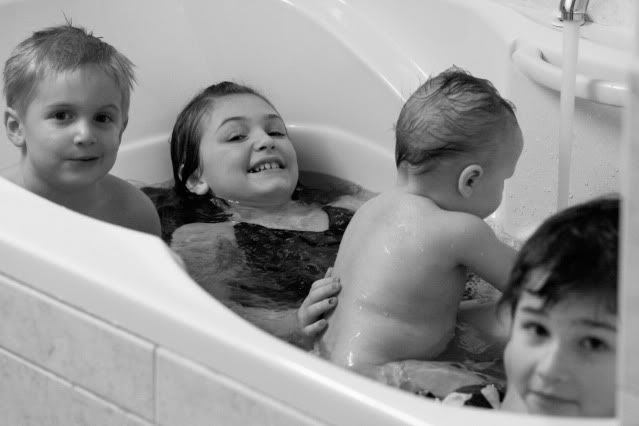 The next morning Easton surprised all of us + let us sleep in until 6:45!! He's usually between 5:30-6:00. As soon as my eyes opened + I told Bryan to throw open the curtains so we could see. It was a beautiful sunrise...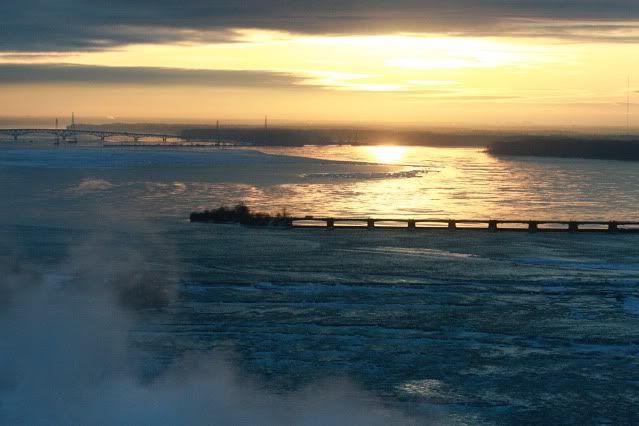 over this...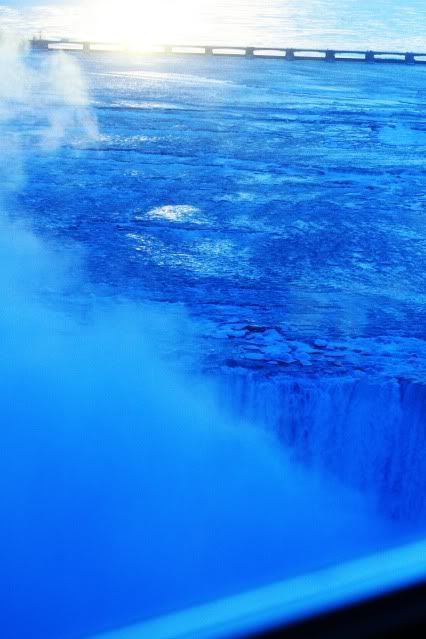 It was so pretty...and gave me the shivers. Ice chunks flying over Niagara Falls. Hello February! Brrr...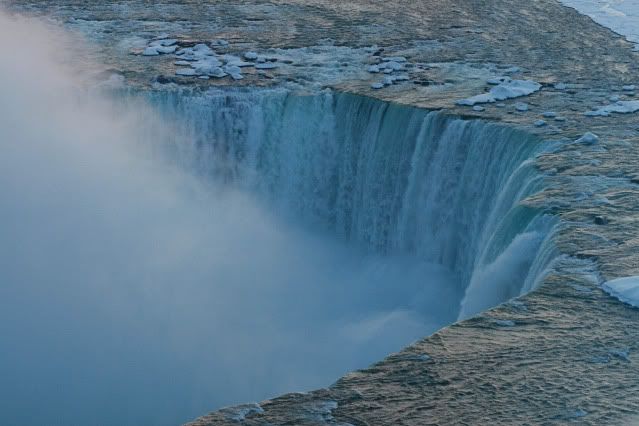 I had to wake up the kids to come see, they'd seen it several times from below, but it's so different looking at it from 29 stories up!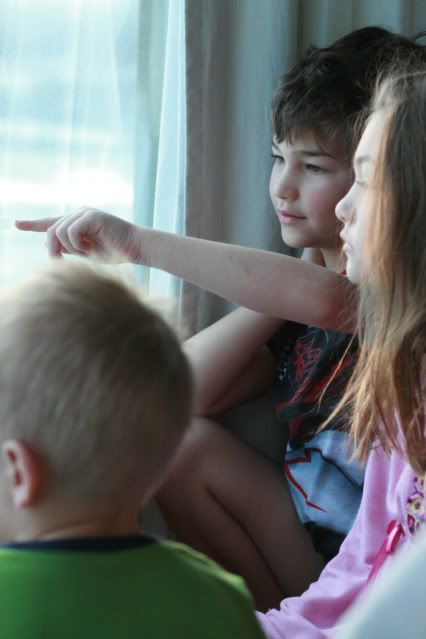 We ate breakfast, got ready + drove to Toronto.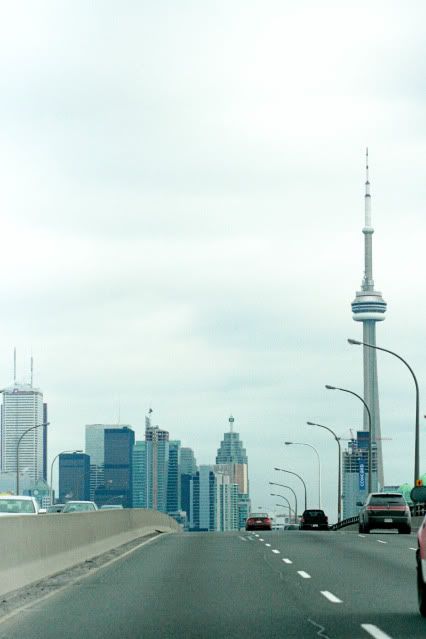 Our mission was to find Yorkville, a so called trendy neighborhood within Toronto, they were holding the yearly Icefest. While getting lost, trying to find parking, etc I found a few things that reminded me of home.... (grew up on Belmont Dr in St. George)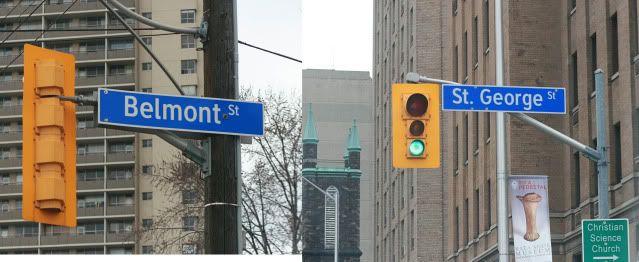 Then (much to our surprise) we found it!
It was tucked behind shopping heaven (prada, armani, Louie Voitton, etc, etc).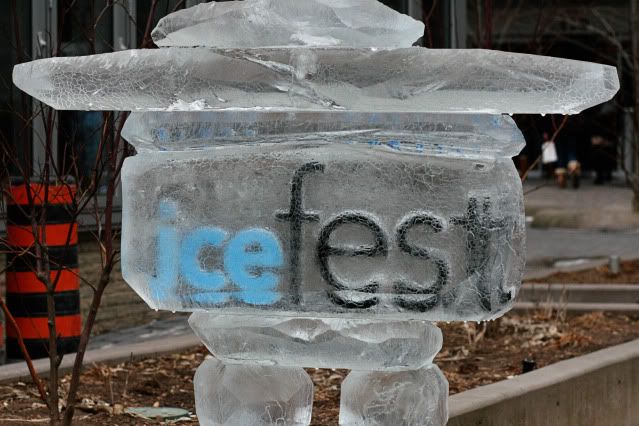 A moose + 7 foot trees + even a sled pulled by huge sled dogs. It was amazing work.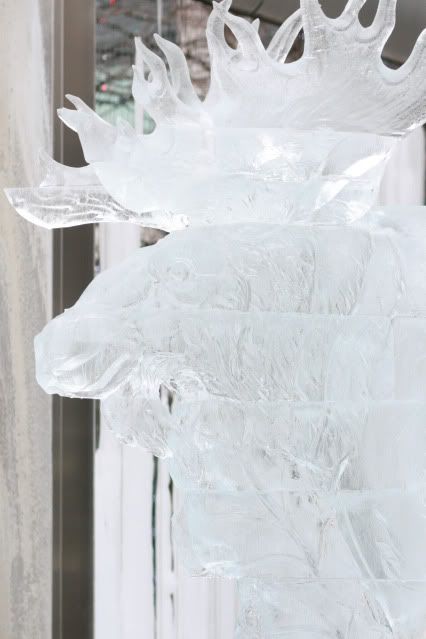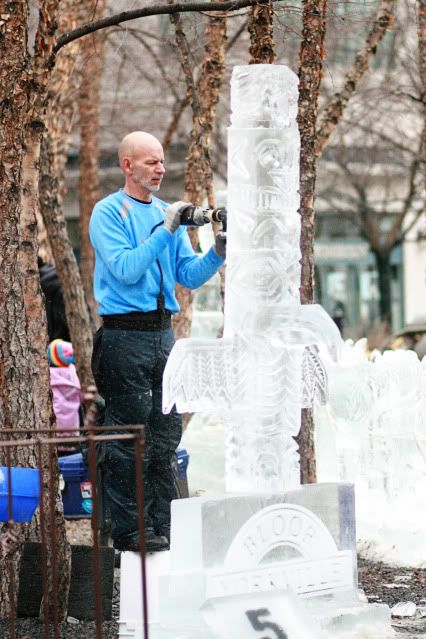 Then they announced that there would be a station with ice cubes for kids!
We were so there.
Each "cube" held a small toy.
Taylor's cube held a bunch of plastic flower hair bands.
Connor's was yellow.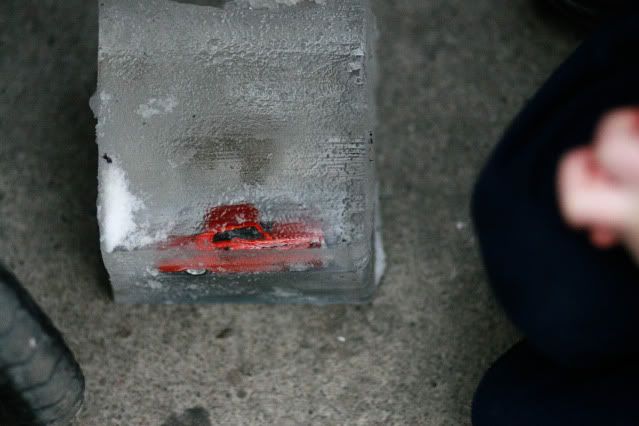 We couldn't take them home like that so I had the kids smash them on the cement until the toy came flying out, it was like frozen pinatas!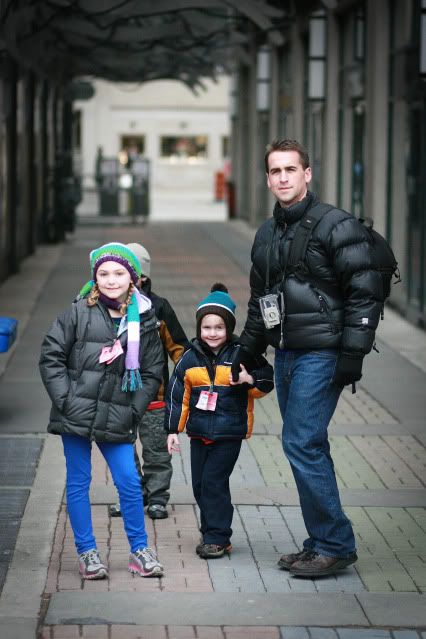 Before heading out I made Bryan run in H&M so I could grab the last two pairs of leg warmers I'd been craving. We carried the kids five blocks to get them. Did I mention I have the best husband in the world?!