This week has be crazy busy, but in a good way! I've been working a ton lately. I work as a realtor part-time writing contracts from my house for mega rich clients in the UK -- strange I know, but it's worked out great, so far, and I LOVE it!  It's been two months and I've been able to work around Bryan schedule with the kids. Otherwise, I work while they play or I can just wait until they fall asleep and finish things then. 
On Tuesday, flash back to high school, it's been forever since I've seen these girls! I got to go to the Hill Cumorah Pageant with two great ladies who I would have loved to seen more of -- it was way too quick!! Loved visiting with you for the few minutes we had! The pageant was wonderful, they did a great job --- including my cousin Janessa who was in it! (
Way to swing that ax girl!
~ yeah, about 20 minutes in, she jumped off the stage swinging an ax! On purpose.)
From Left to Right:
Anndee
(she lives in Ohio, her hubby is almost done with his PhD. I am trying to talk her into moving back to St. G!
Vanessa Hansen
(she lives here and is in my ward, she grew up knowing both these girls and now...me! -- small world!),
Vanessa Barben
(who lives in St. G and temporarily in Pennsylvania having all sorts of fun adventures, if you scroll down the darling kids in the next post belong to her!)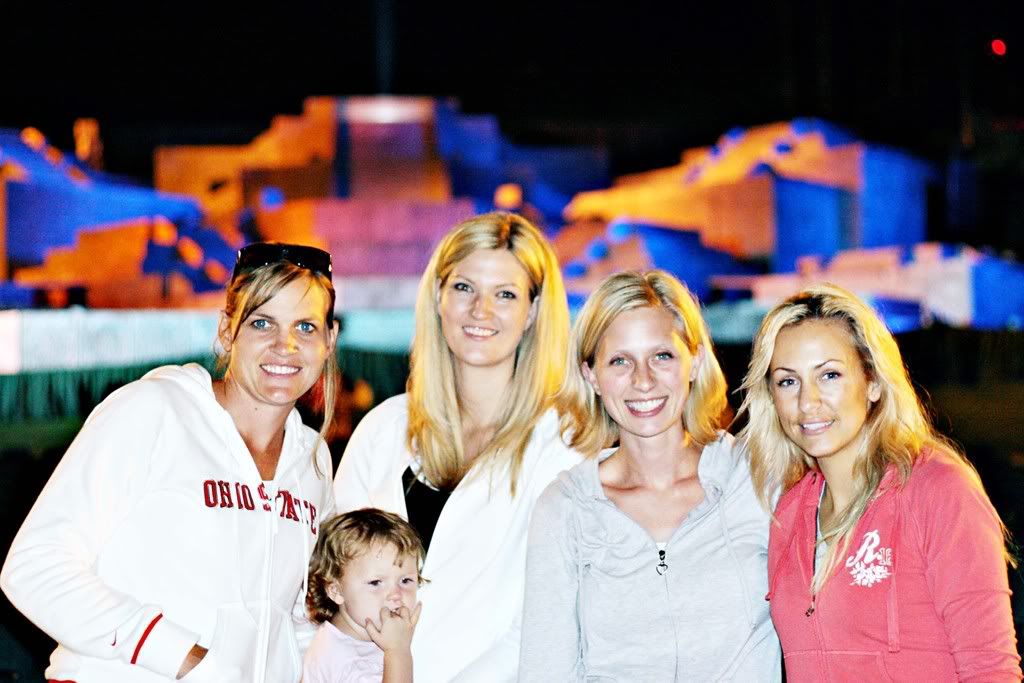 Vanessa B & her cute in-laws came to stay with us at our house that night and then next morning we went to see the Erie Canal and take some pictures. All the kids did great and between cars going by on one side of the street and a canal filled with water and lots of enticing baby ducks on the other, we brought everyone home alive!