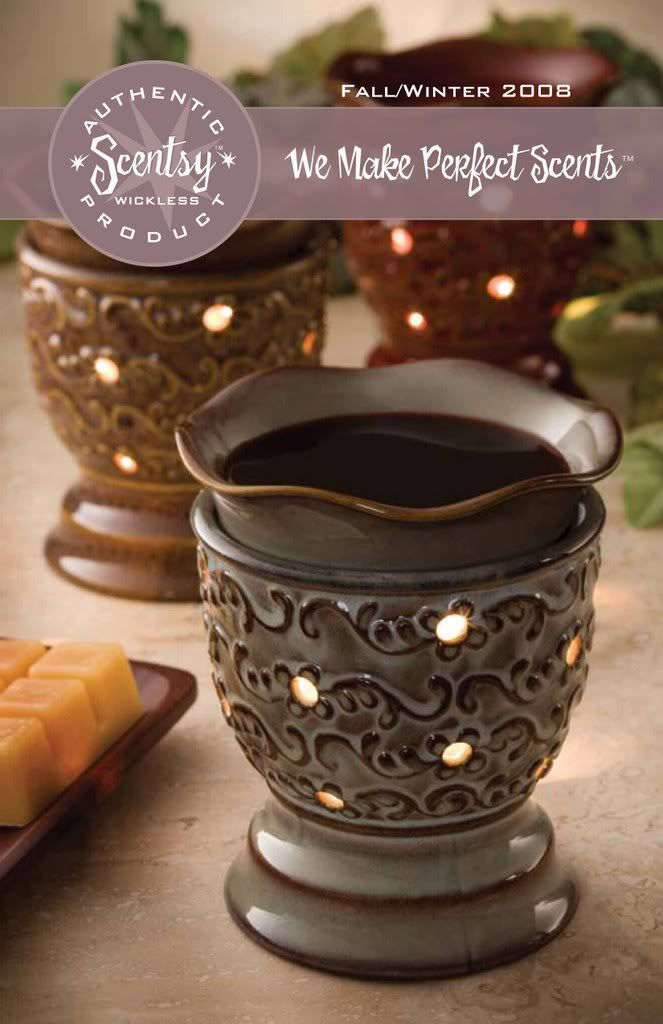 It's here...
the
NEW Scentsy Fall/Winter 2008 Catalog! 
This new collection of scents, warmers & bricks are 
FABULOUS!
Check it out! New plug-in style warmers that are designed for small spaces - so cute and a great gift idea. There are also over 20 new scents like Creamy Nutmeg, Luxe Vanilla & Cranberry Spice to name a few plus 
8 brand new counter-size warmers
that are the neatest ones I've ever seen! Like the Tuscan inspired ones pictured at the top of this post.
The best part of all of this is -- this month ONLY you will get 
****10% off****
your entire order!  Perfect time to try it out or stock up! 
As an incentive to host a party, I am also giving the first 3 girls to sign up
FREE
their choice of one of those cute new plug-in style warmers I told you about (they're on page 7 of the catalog!) 
You can always email me with questions (jme.mitchell@yahoo.com) or put in your order by clicking
here
.