The kids still have school until Tuesday, but today school was cancelled because of the wind & icy roads. They didn't mind one bit. Took full advantage of the situation really.
I made bread. I NEVER make bread. It's so easy. I got the recipe
here
. It's a good one, 1219 people can't be wrong!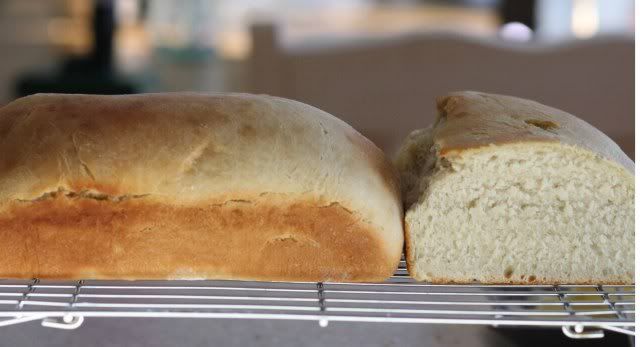 Then in between all the cleaning I decided we needed to try homemade peppermint marshmallows. YUM! I got the recipe
here
. I didn't have the candy canes but I did have peppermint extract so at the stage of adding everything together before letting it whip up for 15 minutes I added 1/2 to 3/4 t. extract. Then I couldn't find red food coloring, but I did find some red sanding sugar so I just sprinkled it on the fronts + backs. First time making them and it WON'T be the last! It was so easy. Looks so gourmet swimming in a hot bath of chocolate. I think next time we'll have to try chocolate marshmallows! Just substitute cocoa for the powdered sugar and dust them with the cocoa too.  We have really, REALLY long winters...what's a girl to do but dream up stuff like this?