I was quite worried as last week started out not so great that it might keep turning into a disaster, let me explain... First, I was munching on some
candy
and broke off half my (mucho mula) crown on a molar I kind of need. It will have to wait, our dental plan is not our best asset. Bryan's car wouldn't start (kind of like last month!) and I've had to drive him to work at 4:3o AM in +/- 20 degree weather.  He was on call EVERY night this week (trust me, not fun), meaning our lovely evening out Friday with the kids at the pizza place + movies where we saw BOLT (which was GREAT by the way) was interrupted by our arch enemy "the pager" so the kids + I ate the pizza ourselves while Bryan went to go check out a paralyzed patient after which we walked in 20 minutes late for the movie. I also had to go get him each night when he was ready to come home, one night at 1 AM then waking up four hours later to take him back (not so fun anytime, but especially so when preggo + playing single mom, my eyes were burning pretty much all week). Talk about marital bonding, made me in awe even more that he can stand that life. Okay, done ranting about the woes, here is the good stuff...
Gingerbread Pinwheel Cookies: You can get the recipe
HERE
.
I'm making them this afternoon for tonight's FHE. We'll be talking about last night's First Presidency message + Bryan's really wants to read them the Christmas Carol, especially since last week we visited Skaneatles Lake where they hold the Dicken's festival + as we posed for a picture with Jacob Harley the kids had no idea who this man dressed in chains carrying a money box was. It will be great to explain, next year they will get it!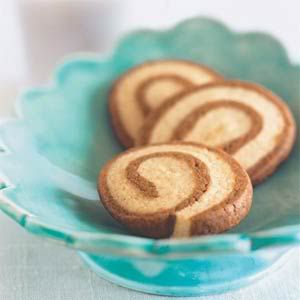 Yesterday Taylor wore a big fancy red dress, I love December for the dressing up  and so I thought I'd post her "princess hair" we put together, you can duplicate the look with these steps here: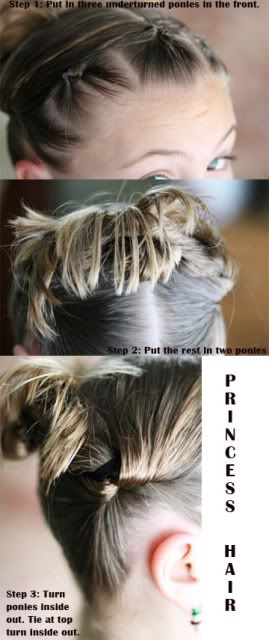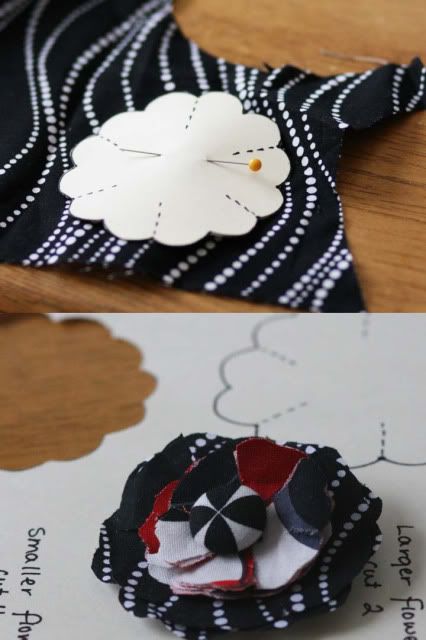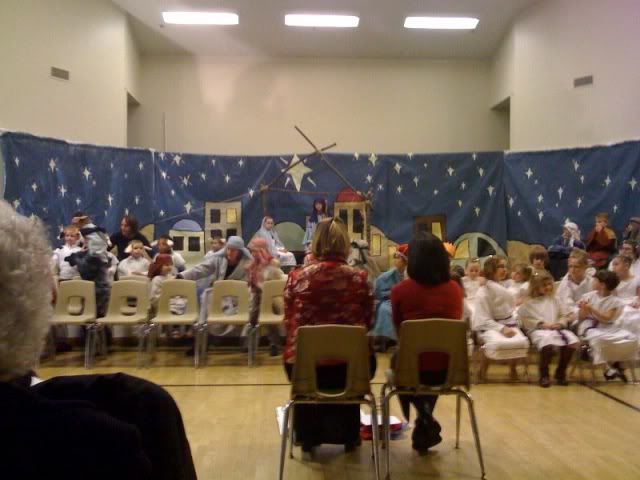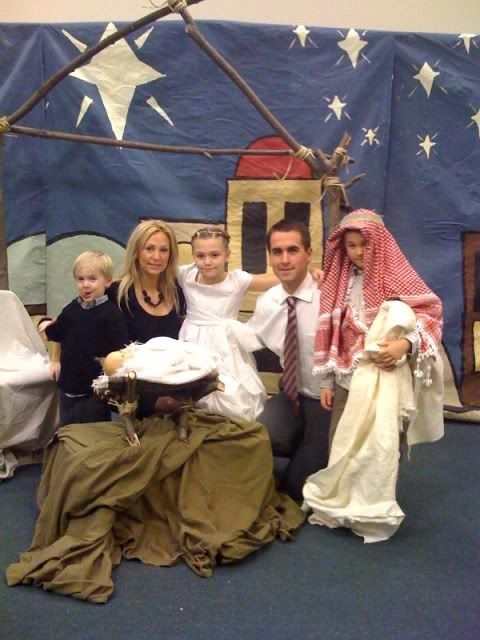 Right before church I whipped up one of these brooches to put on the shrug for her red dress. They are SUPER easy!  
You can download the flower template
here
.   As well as easy to follow step by step instructions
here.
I'll be posting step by steps for the barrettes soon!
Bryan + I enjoyed a great evening out on Saturday night. We had a sitter come + we went to the Orthopaedic Dept Christmas party. Shrimp, steak + feta sandwiches + petite gourmet desserts were divine. It was fun to catch up with all the residents + meet some people I guess in the three and half years I've missed. All I can say is it was just nice to be out of the house with my hubby, chatting with adults + eating yummy food.
The kids were part of a fabulous church nativity last night put together by some of the best leaders, I swear, the talent - I've said it before - they are amazing!  Taylor was an angel (great way to use that baptism dress twice!), Connor a shepherd.

All in front of a beautiful, freshly painted Jerusalem night sky made from recycled bed linens. 
*Gotta go, Taylor's school just called, she is in the nurse's office with a goopy eye + sore throat. We just have a knack for starting off the week right don't we?