To keep from bouncing off the walls in our winter cave of an atmosphere around here, the kids and I can't beat a good time at Bounce-it-out. It's brand new place here with 8 gigantic (2-story) sized slides, mazes. ropes and more. So glad we found this, I'm already getting so ready for Spring + to hear today he saw his shadow...UGH! Not much of a surprise....this winter's been rough!
Brody hated it at first, but then couldn't get enough and after 3 and a half HOURS of bouncing and sliding was so sad to leave and cried all the way home.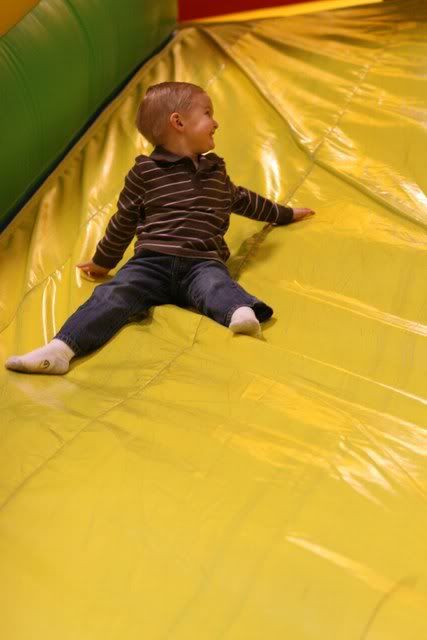 Baby quilt I've been working on...orange, green, cream + brown. Inspired by the free
Amy Butler Brick Path pattern
.  The backing is soft cream minky.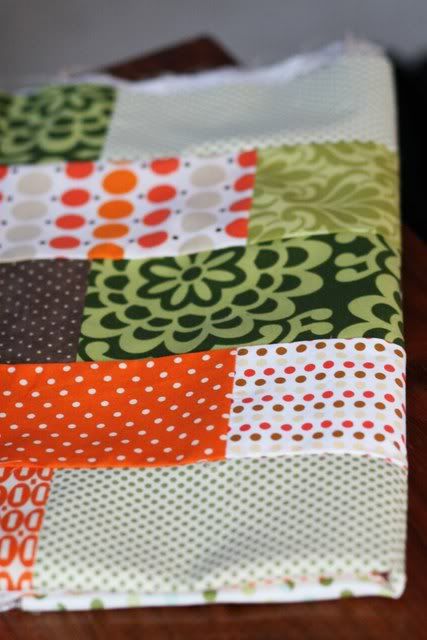 This picture needs no introduction. My feeling is he'll never attempt the potty seat necklace ever again.
*Don't worry, we got it off!