I'm so excited! Every time I'm expecting there's always something new that wasn't around with the previous one. These nursing covers are no exception and I love how they are so easy to make. If you want to make one I've looked at every tutorial out there and suggest you use
this one
. I've used it 3 times now and think it's incredibly easy and took me about an hour and a half for the first one and half that for the second and third one. I have lots of expecting family + friends! This one I think I'll keep for myself mainly because it was made with one of my favorite fabrics ever, it's Anna Maria Horner's Mingling Rose, I've never seen it at my limited store options (JoAnn's) but I suggest Etsy for buying really any fabric. I added the brown on top and bottom and I think from now on I'll always make them this way (using two fabrics) I can give you the dimensions for this if you email me. (jme.mitchell@yahoo.com)
In case you haven't seen these, this is how you wear it, the bending out part on top is perfect to look down at your baby and actually see what you're doing. Love it!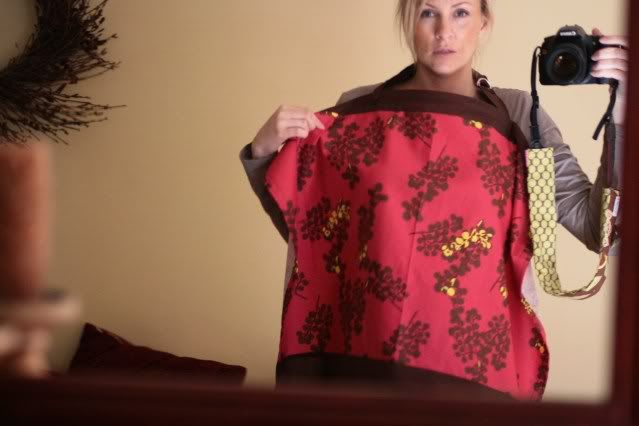 This one will be making it's way to my cute SIL, Audra, who is expecting their first baby girl! Very neutral light yellowy tan, hope she likes it!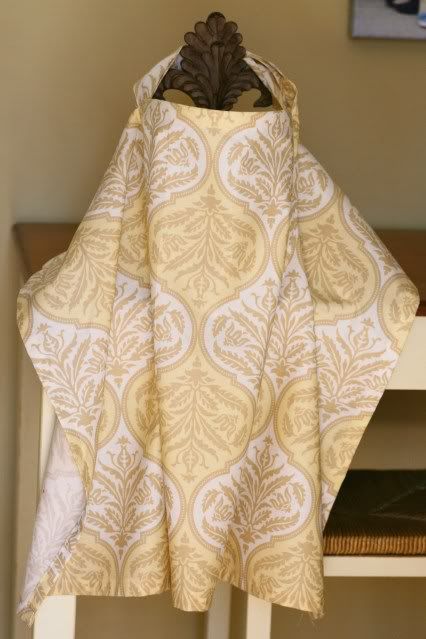 This one I don't want to give too much away in case she looks at this post, it's for my friend, Marti. Trust me, it's super cute!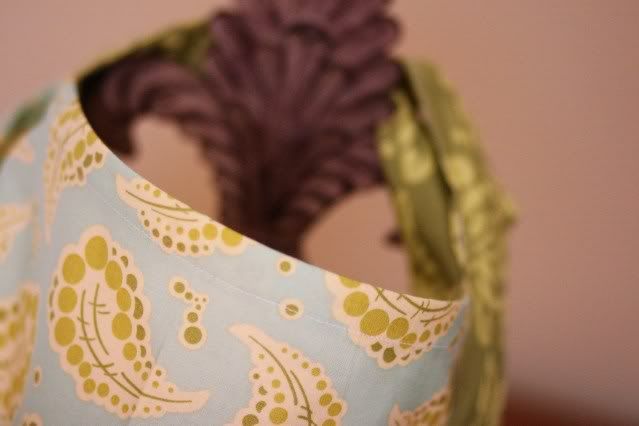 My little guy's name isn't set in stone, but in applique I guess it is. So there you go, it's starts with an E.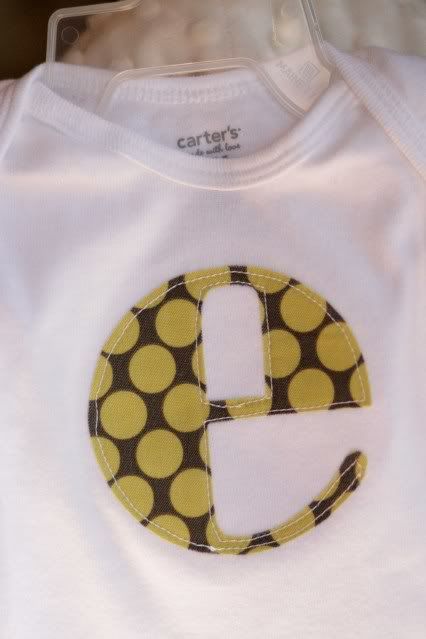 And the blanket/quilt I posted awhile back, mainly for Brooke to see, it's finally finished with Minkee on the back.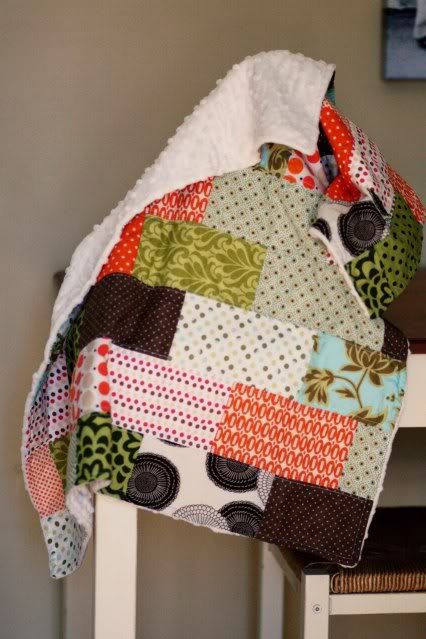 Next item to tackle...a nice tote for Taylor's cello books. I guess I'm just a sewing fool lately, but I just know that once this baby comes in a few weeks and summer is here I probably won't pick it up again for awhile. I've got plans to run a half marathon in Virginia this Novemeber...now that I write that all I can think is - holy cow! I couldn't run the length of my drive way right now. If you know me very well you know exercise/running/gym is a HUGE part of my non-preggo life, I am so excited to get back into it and spend some very much needed time with my deeply missed running pal, Haley! ... (if she'll take me back all lumpy + slow that is)