Photobucket is starting to driving me crazy. Almost as crazy as potty training. It's reluctant and won't do what I want it to. Does anyone else have the non-pasting problems I am having? It's the reason for my long absence. I've figured out a way to fix it for now, I miss posting, so in the meantime - until I pull my hair out - I'm back!
I can't believe it's been a month since we left on our trip to California. We had such a great time and still as snow is falling outside my window this morning I am so glad we got to have a taste of spring because in NY you never know when that will come!
First thing that happened was Bryan was supposed to meet up with us in LA after he finished his last interview in New Mexico when a huge snow storm hit the northeast that day and his flight got cancelled so he decided to skip the interview he'd already missed and instead fly that night to Buffalo (only 50 minutes away) stay the night with some friends and come early the next morning to meet us. So if you remember the news that night, there was a plane crash just outside of Buffalo heading for Buffalo from another NY town? The kids and I got to our hotel in San Diego that night and when I turned on the TV every channel was reporting a plane headed to Buffalo from another NY town crashes, everyone killed. Had I not just talked to Bryan when his plane landed an hour before I would have flipped! He had just flown in on the same type of small jet and said his landing was quite nerve racking as well in that bad storm. I just kept thinking what a close call that was and how mad I would have been if he had crashed...one year before finally after 12 years finishing school and residency not to mention I'm pregnant! (Yes, pregnant brains go straight for the freaked out crazy emotional thinking, right? Leave it to me!)
So, safe and sound, on to the good stuff...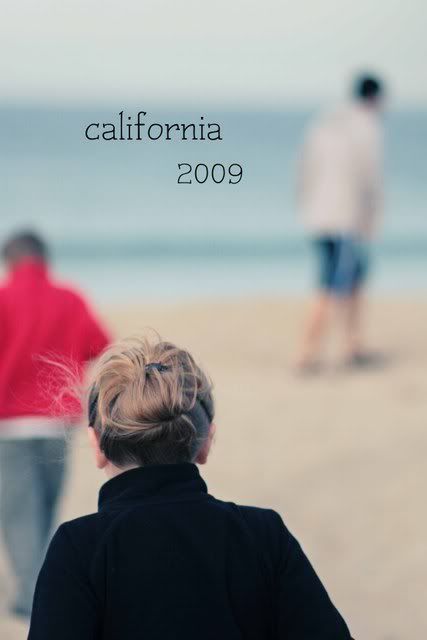 One of my most favorite parts of the trip was when Bryan and I woke the kids up at 7AM and we drove from the house we were staying in Laguna Niguel and drove a few miles to the beach. It was soooo beautiful.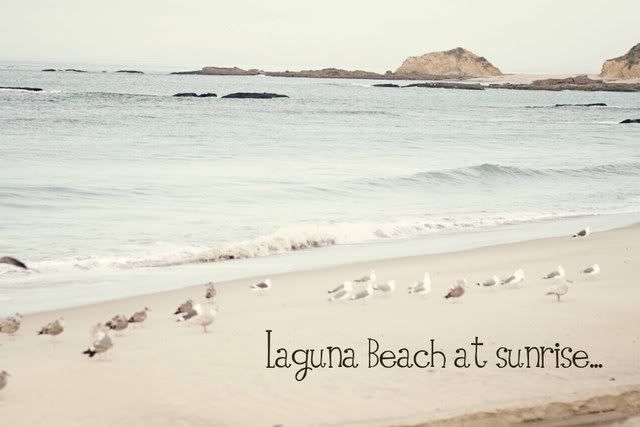 We just enjoyed being together - no pagers waiting to go off, everyone out of the house, snow, pressures of a busy schedule at home...it was heaven I tell ya.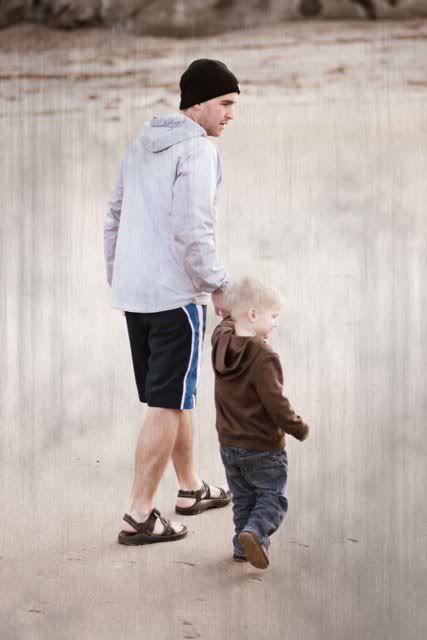 Brody HATES the waves. Running away from waves pictures: I have a lot of those.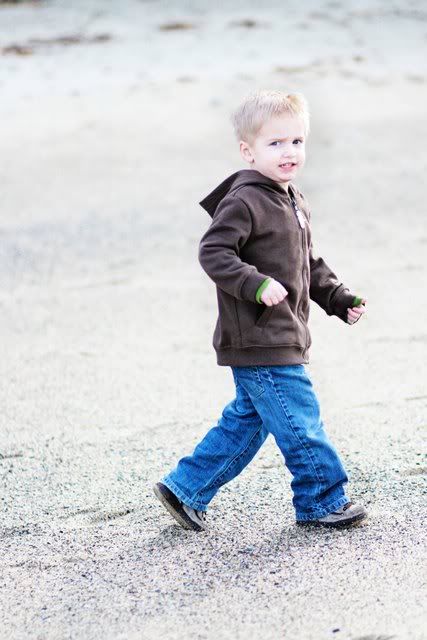 Gotta LOVE/HATE the birds right?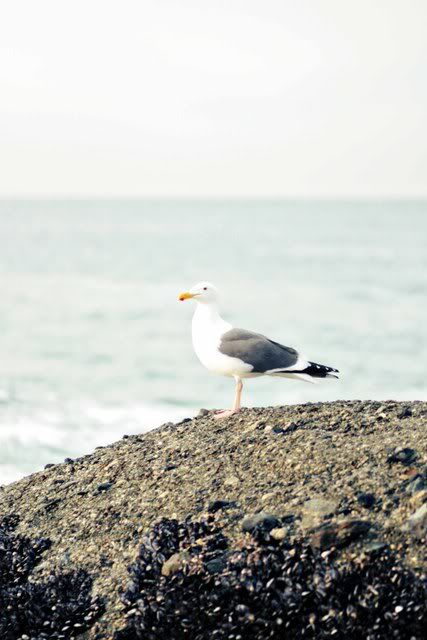 We're not very used to birds and since they've flown south for the winter in our case, we LOVED them!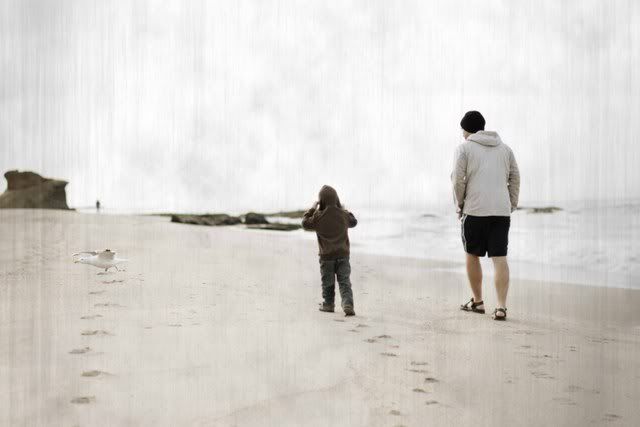 Always looking for interesting things to look at: that would be my husband, finding the "teaching moments".
Beautiful huh?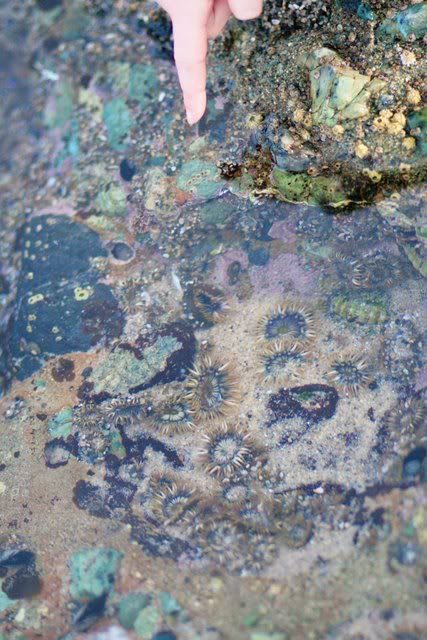 There were more of these then I have ever seen in one place before, they made a nice steady surface to walk on to get to....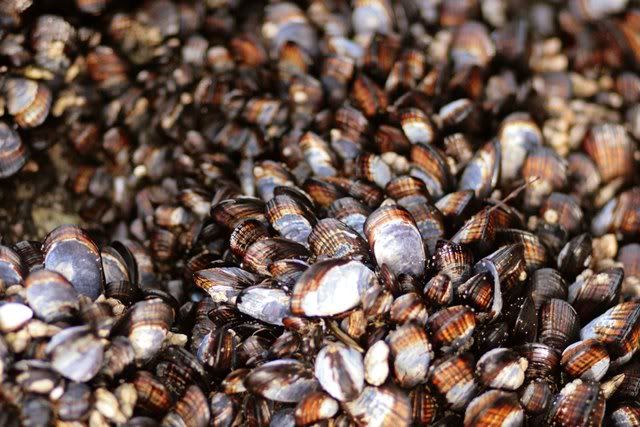 here: The starfish wall.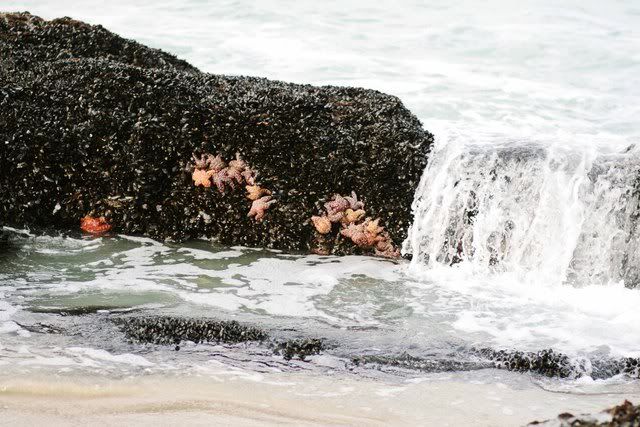 I think we counted 12. This lucky guy got an early wake up call by a bunch of beach-excited New Yorkers.