I have a friend who has been my friend since we were two young chicks at Dixie High nearly 15 years a go. I'm so happy we've been able to keep in touch! She is one of those girls who is always thoughtful, kind + a whole lot of fun...plus, major bonus, she is super talented, can make anything + a perfectionist who can knit! I cannot knit - I wanted a beanie for the baby and whala! out of now where in the mail came the CUTEST knitted beanie you ever did see, no surprise it came from her. And hello if that weren't enough - Puddle Jumpers?! - check out the shoes! I just love 'em!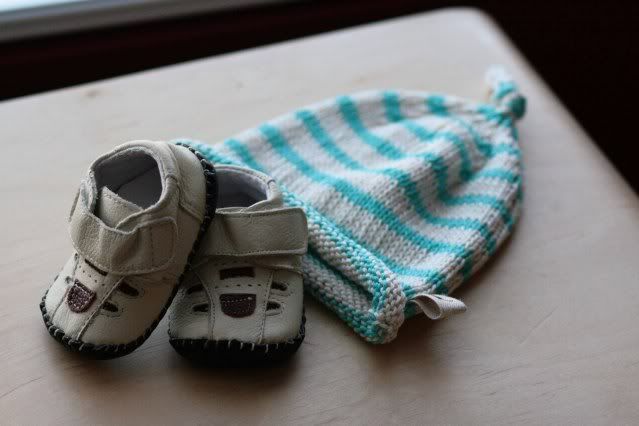 Thank you, April! URthebest.
BTW, I'm really craving an extra large Thai Coconut, no bubbles please.
I just luff ya!