I can't believe it's been a whole year since my parents, sister + I went to Egypt + Israel. We were there this time last year where we spent Easter Sunday on the banks of the Sea of Galilee with our make shift sacrament we had just as the sun was setting. We had the most incredible testimony meeting, it was incredible to look around + try to keep reminding yourself that you were actually there (pinching helped). It just didn't seem real to think that we were right there in a place you've only read about your entire life. I've spent some time looking back at some of the 1500 pictures I took + find myself appreciating even more experiences like this.
This one makes me laugh...don't ask me what was up with my camera, although it made for a more interesting picture I think. This was late one night at the wailing wall in Jerusalem.
Can you spot my dad the American?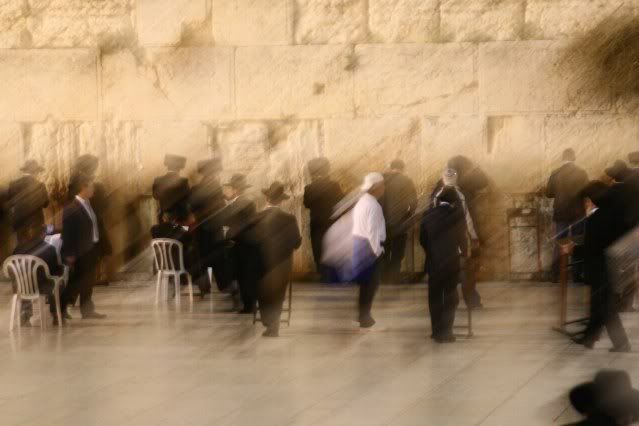 This man did not appreciate me taking a picture. I thought he was quite interesting looking. He was driving out, we were walking in...Valley of the Kings, Egypt - King Tut's burial place.
This is up close to the famous Jerusalem
Dome of the Rock
structure that you see in every picture of the city. Quite beautiful.
I'm thankful that my parents were so gracious to let me tag along + I could share the fun with my sister Brooke. It was definitely as unforgettable as experiences can get.
Thank you Mom + Dad!