Home of Cornell University, Cayuga Lake + lots of waterfalls. It's really starting to hit us that this is our last summer here in Rochester to see all the great stuff around here so we've become a little more adventurous lately. Saturday morning we drove 90 miles to have a picnic and take a hike. The weather could not be nicer and it was a beautiful drive - it was so green from all the rain we've been having. We saw lots of cows + barns as we drove along the edge of the finger lake.
I didn't realize this girl was standing behind us right in front the waterfall we were trying to get in the picture until we were in the car looking at pictures or I would have kindly asked her to move! It's also the only picture Easton was awake for - even then you can't really see him... (he sure likes to eat the baby bjorn)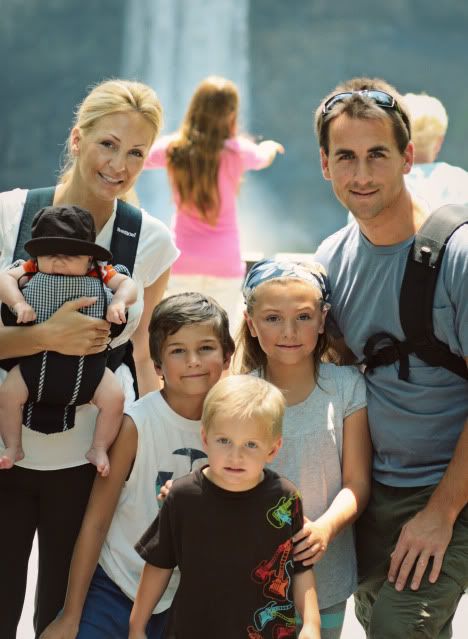 This is the largest waterfall we saw.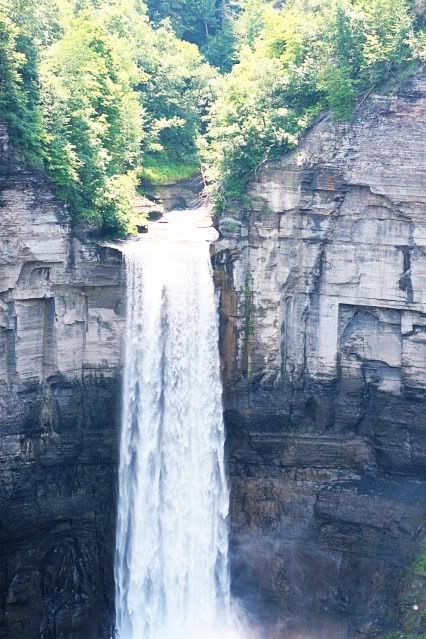 We decided to hike to it from down below. It was 3/4 a mile in. The kids loved walking in the river finding tadpoles along the way. This rock demanded a dramatic pose for sure and leave it to Tay to deliver!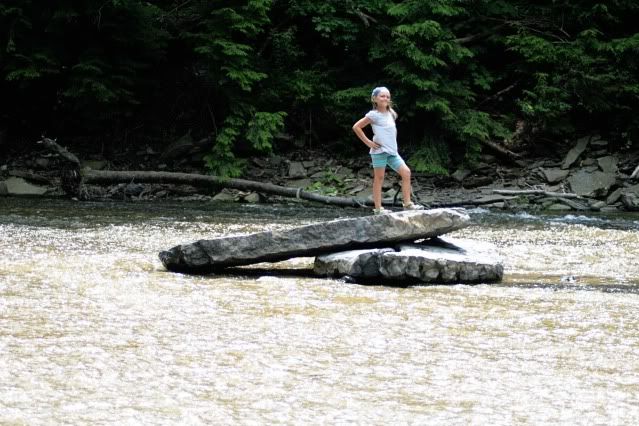 These are the small falls we saw along the way... it was so pretty.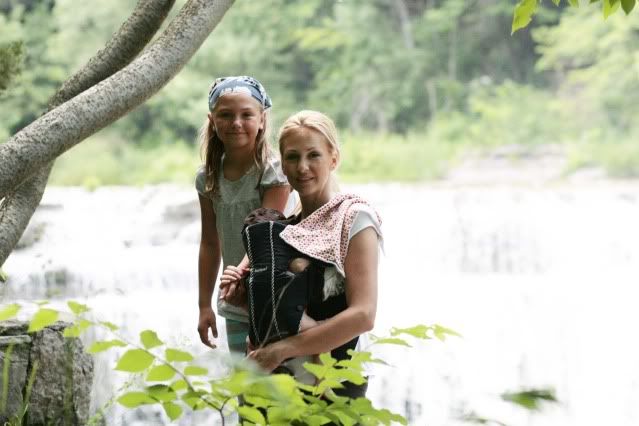 Across the street from the hike was a large park with lots of grass, a huge playground and the lake. We played frisbee, took turns on the swings and skipped rocks in the water. It was PERFECT! Later we drove up the road to the cute little college town - Cornell has a beautiful campus.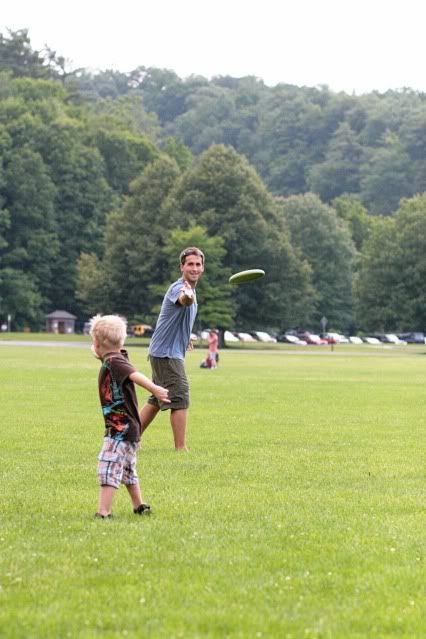 Bryan + I love being outside with the kids and just plain being together as a family. It's even better when you can do it in such beautiful scenery! I think for us this summer there will be a lot more hiking and exploring every chance we can get.