We love Auntie Mi'kel! Look at my baby Easton's face...he is the sweetest! This was taken in July (look at all our jackets and long sleeves!) in Palmyra just outside the visitor's center.
All 10 grandkiddos! This is the
best
of the million I took...leave it to Jo Jo and Easton (the two youngest) to strike a perfect pose (well, Kate and Lar are next runner's up!). Oh and Taylor's not a cancer patient and Brody is not in the witness protection program either. FYI.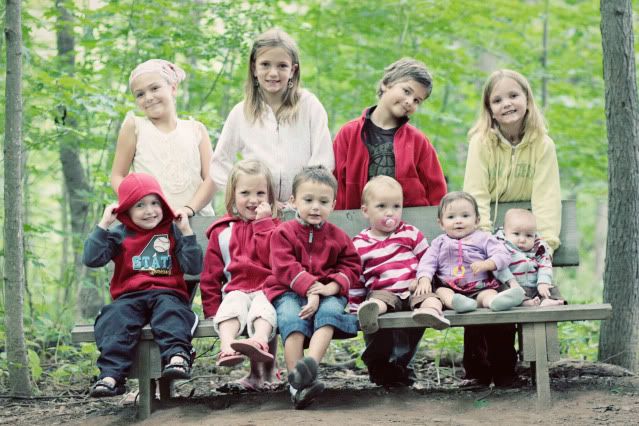 Chillin' at Niagara Falls. American side. We DID go to the Canadian side for about 3 minutes, but that is a story for another time, right Rachel? ;) And we didn't punch Kate between the eyes, promise Brooke, she just found a really nice bug to bite her and boy did it swell!
We made Kazoos, cuz once wasn't nearly enough! 10 kazoos = tylenol.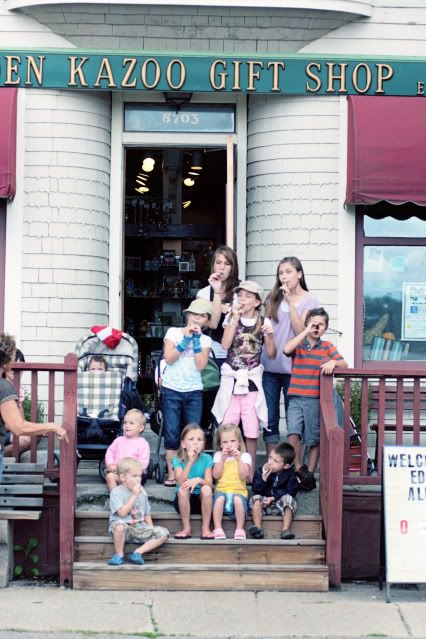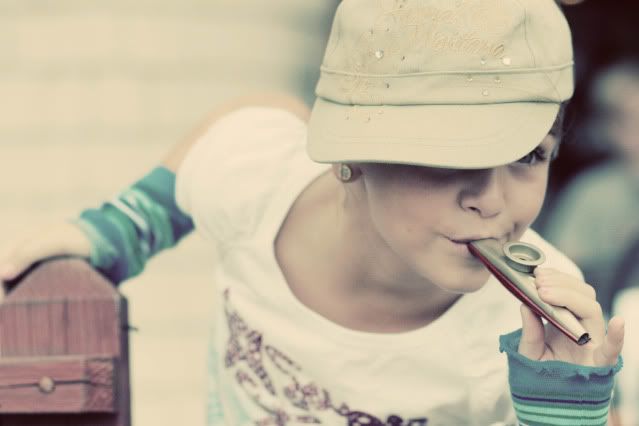 DC visiting Mi'kel. She lived here all summer working in a BYU related internship at a school for toddlers and elementary aged school kids. She's a saint, yes, we already knew.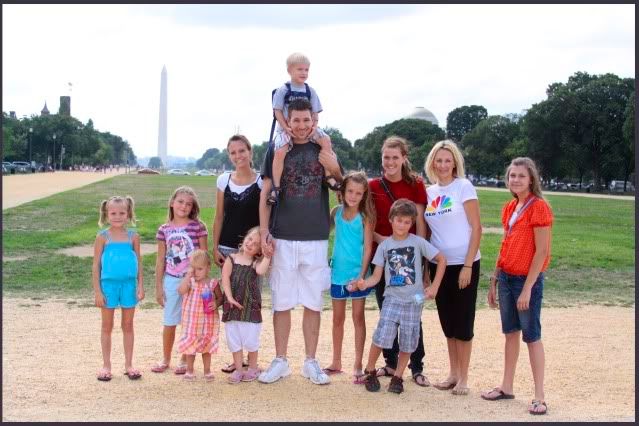 {photo (stolen) courtesy of Brooke}