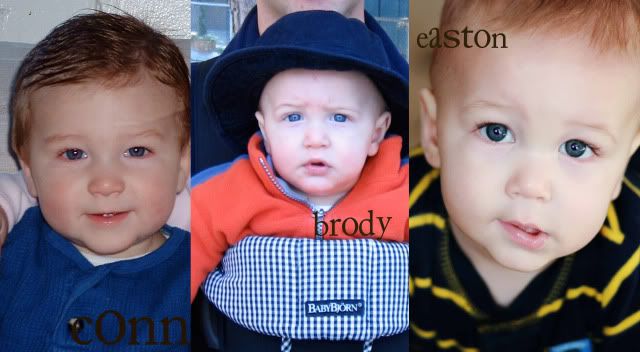 All three boys at around six months.
There, now you can make an informed decision of who looks like who.
I think they resemble, but one doesn't really remind me of the other completely.
In my opinion, Connor took after Bryan. Brody is a combo. Whereas Easton is the spitting image of my baby pictures. The kids recently saw my baby pictures and actually thought I put a dress on Easton and took a picture!
Personality wise they could not be more different.
I sure do LOVE my boys!