for the past 13 hours happened to be my full-time missionary brother, Josh. We haven't seen him for exactly 20 months! He has been serving near Toronto on the west side ranging from 2-8 hours away from our home here in Rochester. During this transfer he happened to be about 3.5 hours northwest of my house. Two weeks a go he injured his ankle exercising + after some wary attempts at seeking sufficient medical care in the small town he was serving he opted to came to Rochester instead to be seen by an ortho doc. Since we live here + Bryan is one, it just made sense for him to come here + be seen, we're sure glad he did! What a treat for all of us!
First we waited ever so patiently for him to arrive...then at 6:30 pm on the dot his car drove past our house, then pulled into reverse, then climbed up our drive. Taylor couldn't wait another second so she threw on the nearest shoes + with no coat leaped out the door! She helped poor hobbling Josh up the front steps + in the door where we greeted him with LOTS of hugs + excitement!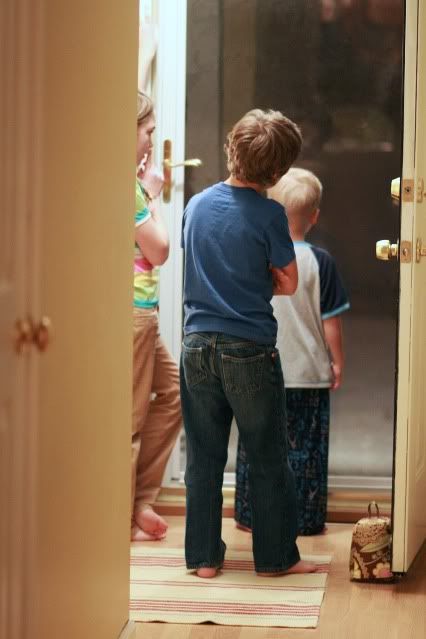 First things first, he had to meet Easton!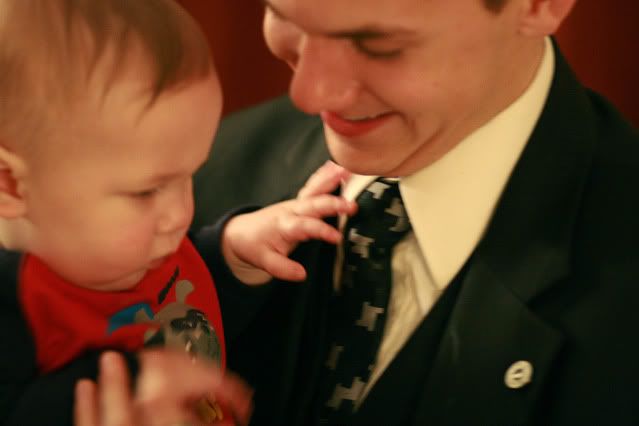 I think it went well...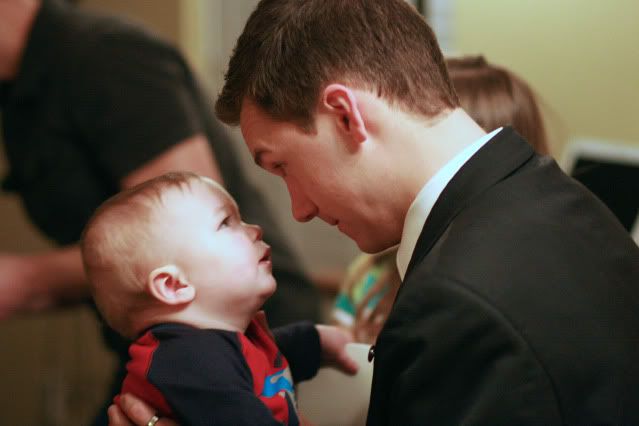 Josh always has a great way of connecting + loving his little nieces + nephews.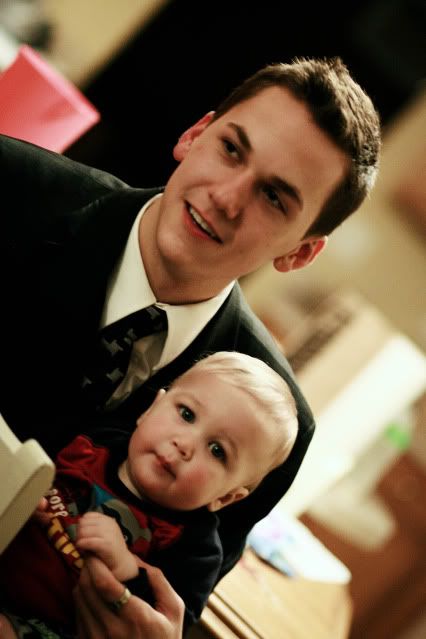 See, best buds.
We woke up early the next morning + all of us had to have a part in making a yummy breakfast for Josh.
Taylor carefully measured all the ingredients into the bowl.
Connor cracked all the eggs.
I made the syrup.
And Brody stirred...and stirred.
Buttermilk waffles with Buttermilk syrup....our absolute favorite.
Not sure what they're looking at, but I love how Easton is looking at Josh.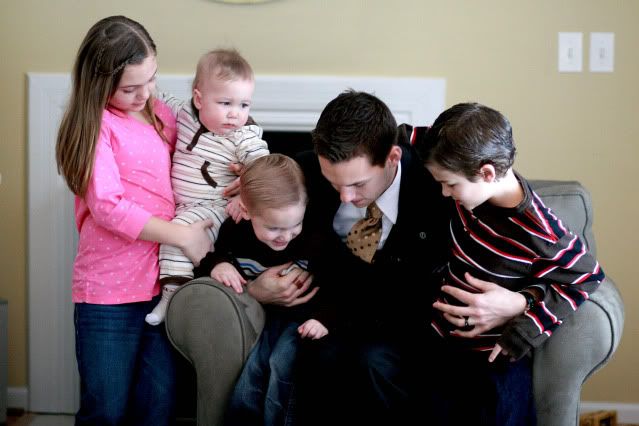 Then they thought it might be easier if Josh holds three kids instead of just two.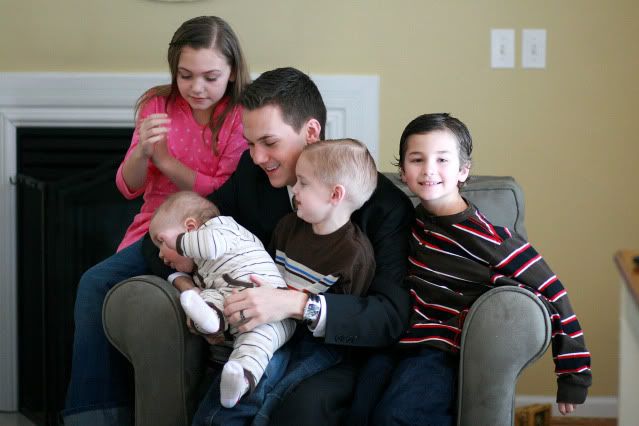 It got a little tricky with Easton.
He's super squirmy.
so here's one with his favorite sister! Ha ha! (I'm one of 4 sisters)
But this is my blog, so yep, it's totally me.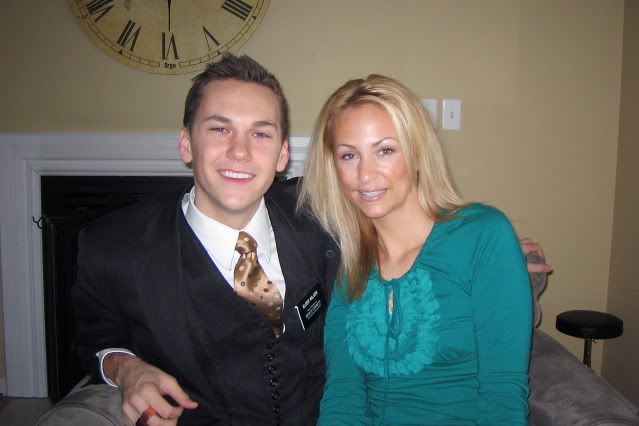 Good news! The doctor diagnosed him with a level 2/3 sprain with 2 out of 3 tendons torn. Yes, that is good news because the one that wasn't torn is the one you have to worry about + could require surgery so we were glad to hear everything will just take time (and a little physical therapy) to completely heal. He'll be back to walking up and down Canada once again in no time + doing what he does so well, which includes a baptism this Sunday!
He's now on the road heading back to Canada + of course I couldn't send him back without an entire bakery's worth of goodies: raspberry meringues, orange poppyseed bread, loads of chocolate chip cookies, oreo truffles (all homemade by yours truly) + a monster sized bags of skittles + string cheese.
See, I AM the favorite.
I am so proud of Josh + in just 4 short months he'll be home for good with EVERYONE'S arms around him...I KNOW the rest of the family can hardly wait for their turn!