Connor turned E I G H T ! ! !
It was one busy day turning 8 on a Wednesday, when you have soccer practice to attend + dad is out of town. We still had time to celebrate + have cake.
As soon as we move + I get my mind back in gear, we're going to have one special day done right with a baptism out west.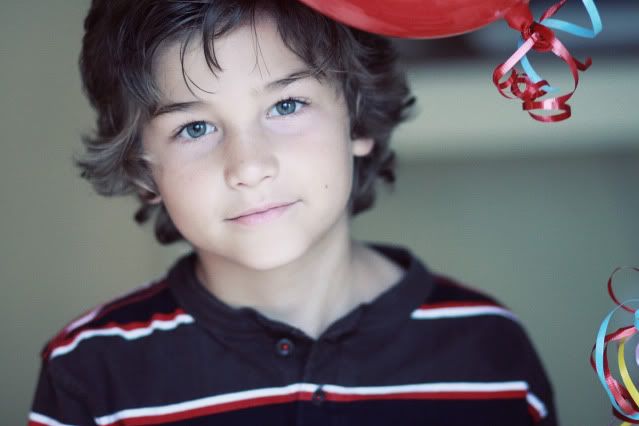 Bryan's been out of town all week attending conferences that help you prepare for his next round of boards (3rd out of 4) he will be taking on July 8th. He is just outside of Denver, he called me a couple days a go telling me he had driven to Aspen and took some pictures of our place we'll be living and a few things around town. He definitely made me all the more excited to get going!
We certainly have not had a shortage of fun around here. We should be packing boxes, but instead we've been getting in every last possible thing we might miss doing in Rochester. Last Sunday we took the kids for a 20 mile bike ride along the Erie canal which this time of year feels like you're riding along in a beautiful painting, it's gorgeous! On Monday we ate some ice cream at our favorite shack in Brockport, the kids and I have spent everyday this week at the pool (I even brought dinner with us so we didn't have to stop too soon), yesterday morning bright and early we spent a good hour walking the downtown city market buying fresh fruit and vegetables for practically nothing, Tay and I did get a couple boxes filled somewhat then we finished off the day with a water gun fight, a pizza party with friends while building blanket forts out back. I'm ready for the man to come home now, we pick him up tomorrow night.
Taylor had those BFF's over for one last picture...or two.
I just love this one, oh the personalities.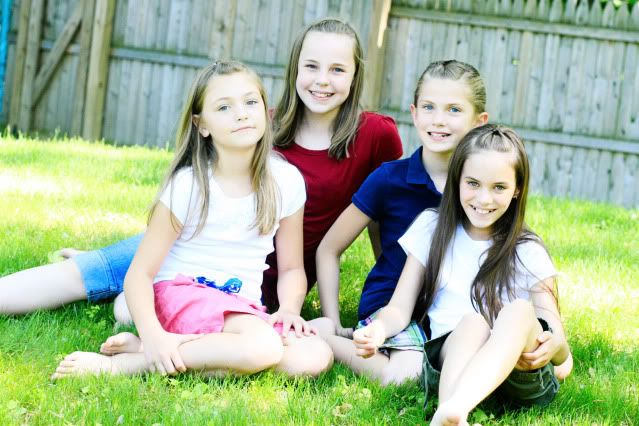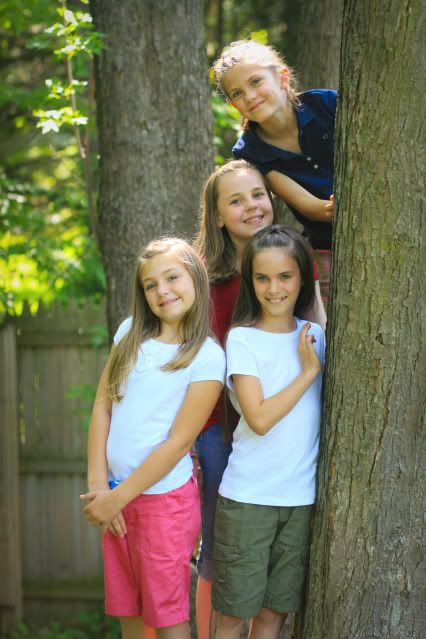 Bryan's graduation, which is confusing to call it graduation when you still have a month left, but it's probably all timing purposes since everyone is trying to sell their homes, arrange for moves, study for boards, etc. I had the pleasure of attending Bryan's thesis earlier that day in the auditorium...I ran all the way there (from the parking lot to the med school = like 50 miles) and made it for the last half of the person before and in time for his. I was so glad I was there, he did such an amazing job I only wish I had it on video for the kids/parents/everyone to see. He seriously knocked it out of the park and all I kept thinking was 'man, am I married to the coolest guy ever or what?!' It was fun to see him in his element, seeing this other side of him, he is amazing. Everyone loved him, as always.