If you're ever so lucky enough to know her.
And I'm not just saying that because I am her mother.
I'm also saying it because she just IS.
I'm so proud of this girl!
Except I kind of don't like the fact she's getting older.
She turned TEN this past week + perfectly so the week seemed to be all about her. It was awesome.
My words to describe Taylor at TEN would be:
kind, extremely friendly + outgoing (friends are top priority), patient with her brothers, smart, an animal lover, a jokester, happy, lighthearted + fun.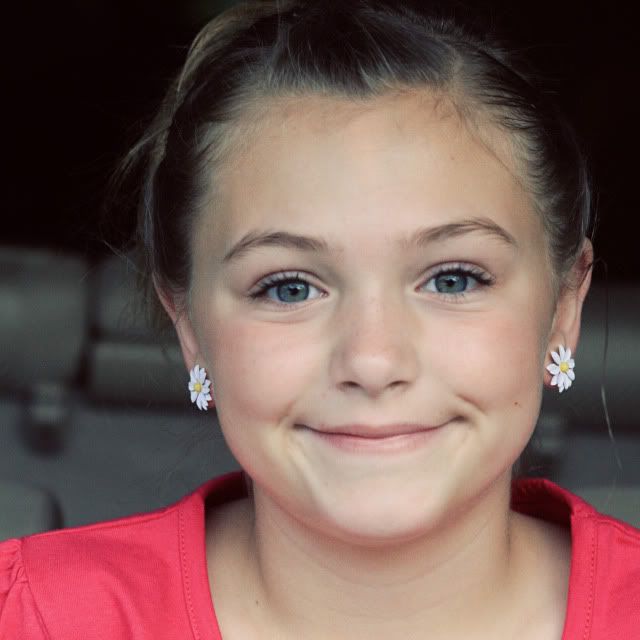 The Friday night before her birthday, she had 3 of the cutest little best friends over for a 'lateover'. The girls did a craft, ate pizza + watermelon + watched a flick. I heard giggling all evening. They will miss eachother - 3 out of these 4 are moving in the next few weeks!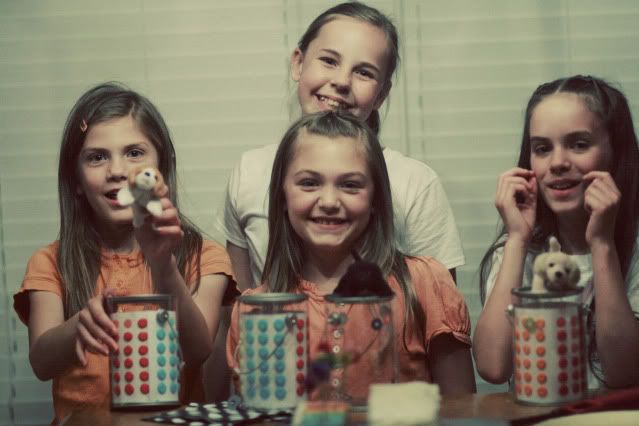 On her REAL birthday we did a family dinner of her favorite chicken lettuce wraps + our family favorite Wegman's Ultimate Chocolate cake complete with balloons + ice cream. We ate quickly then headed over to the elementary school for her 4th grade recorder concert. Oh those recorders...hers may (or may not) get lost in the move.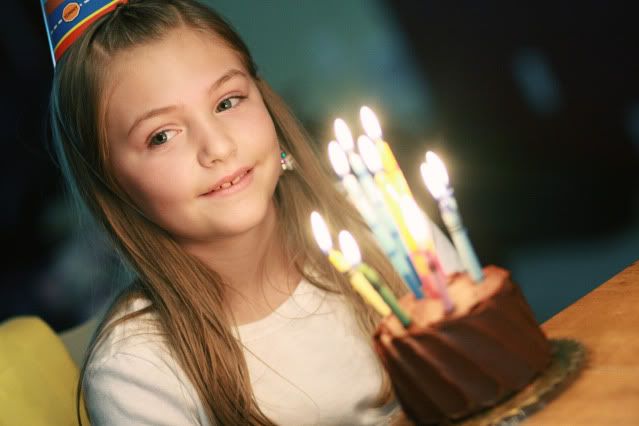 The next evening Taylor, Easton, Brody + I (Connor had soccer with dad) headed to the 9th grade academy school where the district art finals Superintendent Choice awards were held. Out of the entire district of 4th graders Taylor won!! She got her piece professionally framed, had her name called + shook hands with the superintendent + got a framed certificate with her name on it. It was fun.
Seriously though, I have to laugh because Taylor has never expressed an interest in art. When she was little she would color a coloring book page in 2 seconds flat (scribble as fast as she could all one color) I would ask her why she doesn't take her time + stay in the lines and make it neat. I remember she just looked at me and said "Mom, that is such a waste of time!" So now, big ceremony, professionally framed art achiever. Funny.
The subjects Taylor has excelled at this year especially are reading + math. She holds the highest reading level in her class + she was the only one to get a 100% on all her state testing.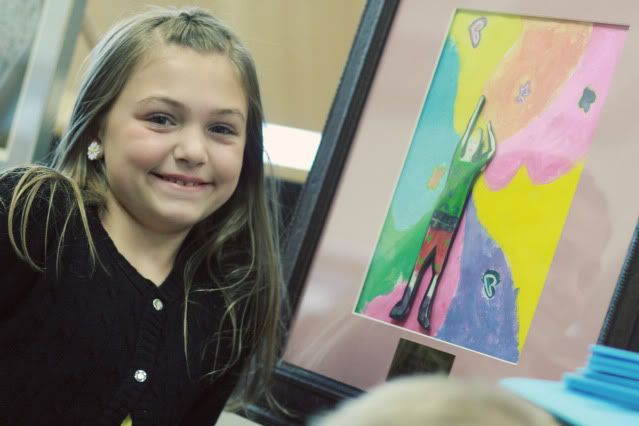 On Friday night the boys went to Father + sons + Easton came with us girls. Next year maybe? I was so excited to have time with Taylor, just going + sharing our favorite treat (splitting 3 soft tacos at Chipotle with a bag of chips + salsa between the 2 of us). Talking about everything including the things we are looking forward to in Aspen. We rented a movie, but friends came over + we enjoyed visiting with them instead. Getting to spend time with Taylor is so much fun, she is so grown up + such a fun person to be with. She loves to laugh, she is the biggest help + hardly ever complains when I ask her to do something.
Today was her end of the year cello recital. She played beautifully a piece called "Rigadoon". (Someday I'll figure out how to put the video from the video camera on!) She was up first + not nervous at all. Last week Bryan bought Taylor + I mother-daughter orchids for Mother's day. They were still in good shape so we put one in her hair + she wore the other on her wrist. She looked so cute!
We are so LUCKY to have Taylor in our family!
We just love this girl to pieces.