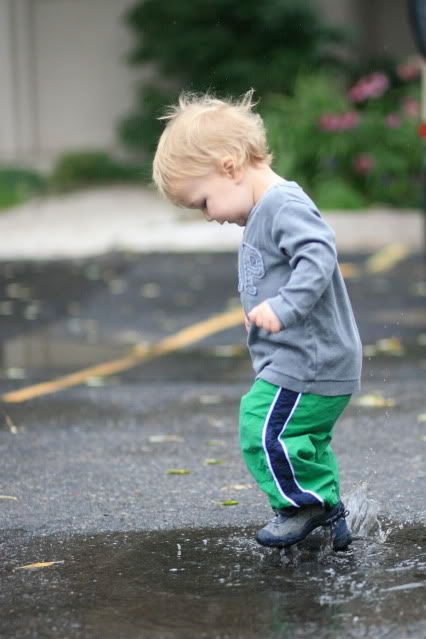 Most days (Monday, Tuesday + Thursday) it's just Easton + Brody + me. I love it. There is no other place I'd rather be than getting inside their world + playing as much as possible. With a schedule of course! So right before lunch + nap time yesterday and after the rain had stopped...we ran out to jump in the puddles!
Easton could do this all day.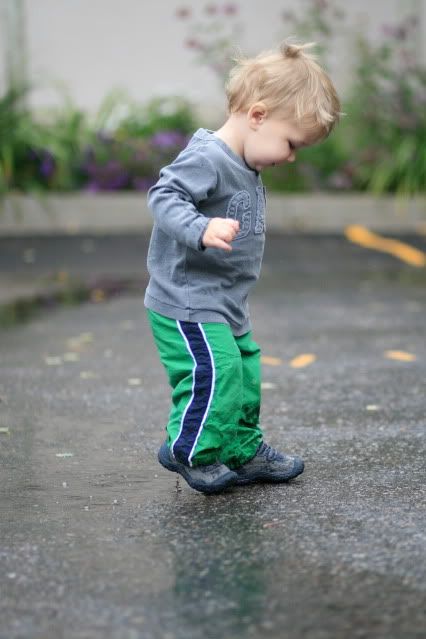 And hunt for a list of nature scavenger type things...like pine cones.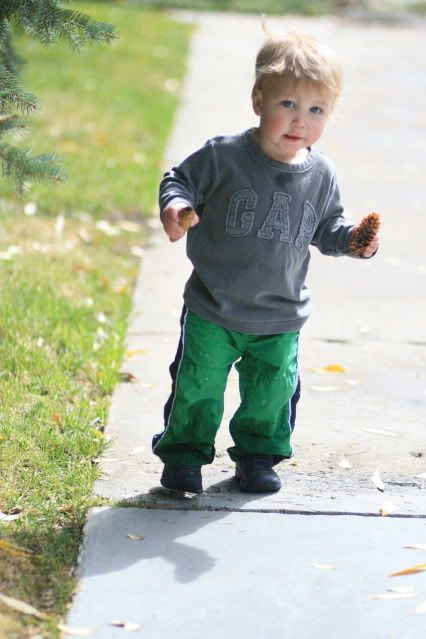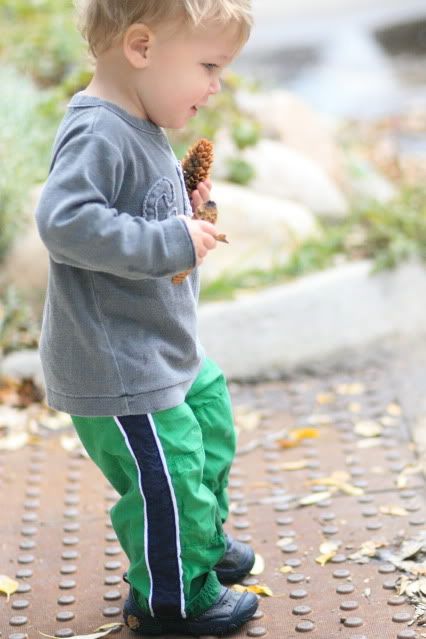 I love that even for a curb he still turns around to get down!