FAVORITE

highlights this month:
+ Brody's obsession with HOME ALONE 2: if you need a laugh watch this with him, instant (crying) laughing.
+ Actually getting out on a "date"
+ Kids texting me while skiing last Saturday with things like "Having a blast!" "This is awesome"
+ Making lots of yummy treats + eating them!
+ Bryan & I taking Taylor to a performance of "Messiah" in an old Catholic church - breathtaking!
+ Brody getting his
YELLOW
belt in Karate!
+ Sledding with the little boys
+ Watching "Christmas Vacation" with Bryan.
+ Winning CJane's gift certificate! (and getting an email from her!)
+ Visiting teaching with some great ladies at the Maroon Creek Country Club! (if you have been there you'll understand why it's a highlight!)
+ And probably my most favorite is skiing almost every Friday morning just me & Bryan then having lunch with the best burger, sweet potatoes fries + s'more shake known to man.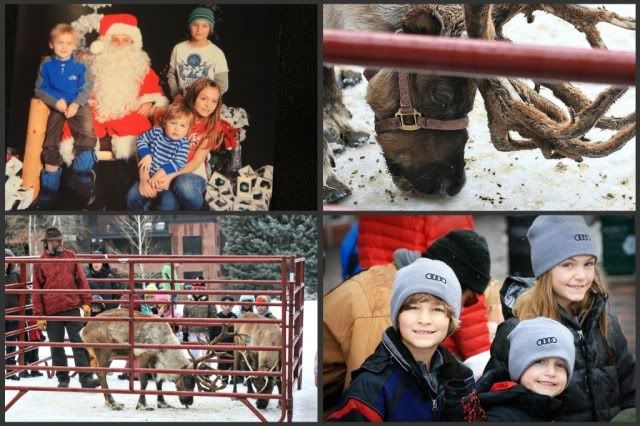 We are so excited for Christmas around here.
Aspen is just amazing + with our only year to experience it, we are living it up + fitting as much into the day as we can!
Today was no exception...
We went to visit two of Santa's reindeer.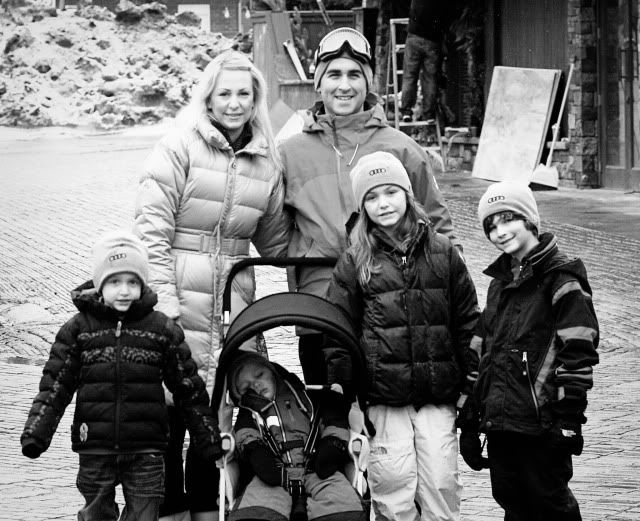 Then these two decided to ski with Santa on Ajax, a mountain with no green runs - all blue + black, they were kinda nervous.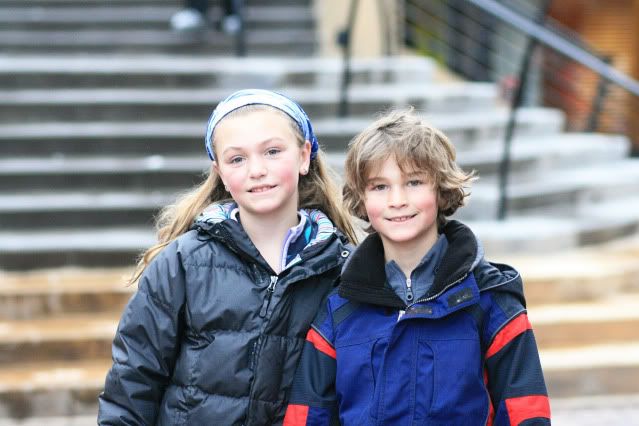 The BEST santa you ever met! Brody + I sure had fun waiting for them at the bottom.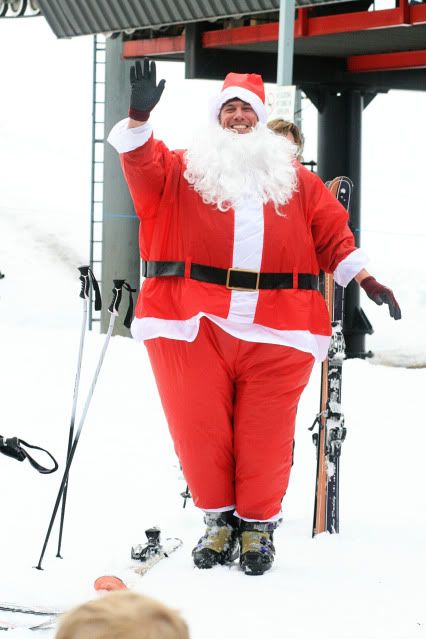 Here they come!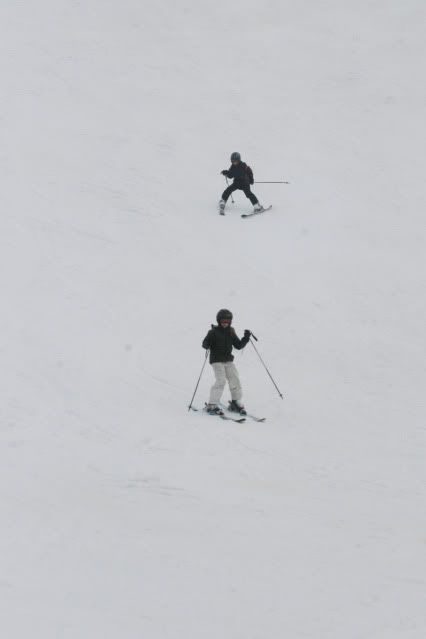 Proud HAPPY pops...
Easton would NOT let go of this pole, not for NOTHIN'!!
Catching my two boys (who need haircuts) chatting about their favorite parts of the day...