We had a wonderful Christmas!
Easton was the first to wake up, leave it to the kid who has no idea it's Christmas to wake the house! We tried to quietly just slip him into bed with us, but shortly after when I heard footsteps coming up the stairs I knew no one could wait. I just couldn't send them back to bed, have you seen my kids eyes when they know presents are at stake?! It was an early 4:30AM start, but we had so much fun everybody was having a great time - I don't think the kids even realized just how early it was.
A tradition in the Mitchell family was making these Date Nut Balls. It seems like baking traditions only follow the girls to the next generation since guys don't usually care so much about baking + such, but sometimes Bryan will surprise me (and since he's great at cooking) he has started making these for us around Christmas - they are something his mother made this time of year + all I can say is I hope my kids remember and take this recipe for their traditions when they are grown. Plus, the are super YUMMY!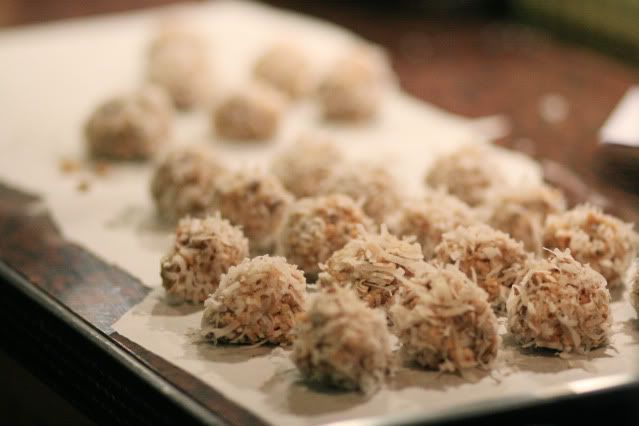 The kids happy as can be with their new loot:
Taylor + her ipod + headphones.
Boys building their loads of legos in their matching Star Wars PJs.
You think I'm exaggerating?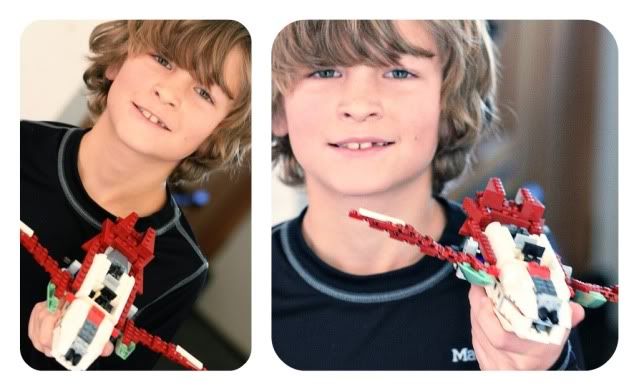 Bryan spent some time interviewing the 2012-2013 (next year's already been picked, done, waiting to come - they interview basically 20 months out)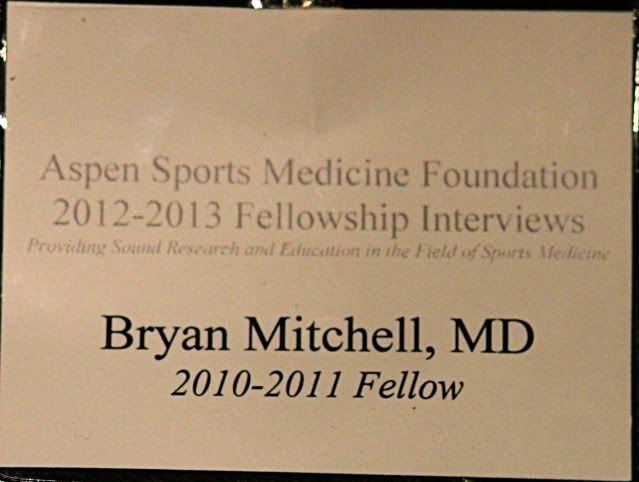 Yesterday the kids (Taylor + Connor + Brody) began their every Saturday for the next 9 weeks ski clinics. They are skiing from 9-3, except the 30 min to eat lunch they are on the slopes getting better at skiing! Taylor has really taken off + is getting quite good. She really likes it + has little fear of things like black diamonds, moguls - moguls on black diamonds. She tested + is already a level 7! I'm so excited to see how good she gets after 9 weeks!
This is about 1/8 of the kids participating so imagine left + right for yards, lucky me at the end of the day gets to play "Where's Waldo?" Try to find your kid in this!
Way over to the left, sitting talking to her BFF Sarah.
She's a hand talker, just like her father.
Sarah, Taylor, Catherine (good friend from Taylor's 5th grade class) + Emmerson (my friend Heather's daughter) I don't think these girls have had a mom like me with a camera in their face as much as my poor daughter! Come on girls...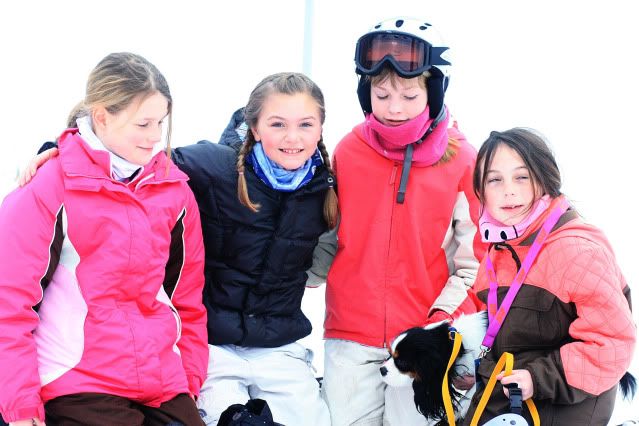 They are the cutest little group of skiing girls you ever saw...
I'm sticking to that cuz I saw a LOT of groups that day!
I'm sad I didn't get a picture of Connor with his buddy Evans. They greeted me with huge smiles + ugh missed it. I think I was too busy concerned that Connor told me he had only thrown up once that day. Poor kid has something with skiing + puking.
Brody spent all morning telling me he did NOT want to go skiing. He never wants to go skiing, it's like pulling teeth. I was so happy that when I got him over to the area where the little first timers go he was so glad to see so many other little kids just like him that he was more than willing to give it a try. Brody miss out on a social outing? I think not! At the end of the day he was bused over from the bunny hill where he spent most of the day drinking hot cocoa + riding the "magic carpet" I was waiting + waiting to find him getting off the bus and after a good 20 minutes I turned the corner + there he was...this is SO Brody:
Smiling at absolutely nothing, just standing there being a happy kid. My heart was happy to see I knew instantly he had had a good day.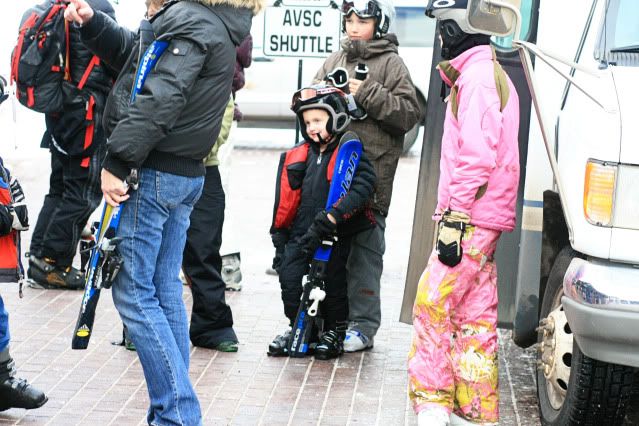 And then do you love this?
He looks at me, still not realizing it's me (big camera in front of face)

Mouth starting to form the word "MMMMM"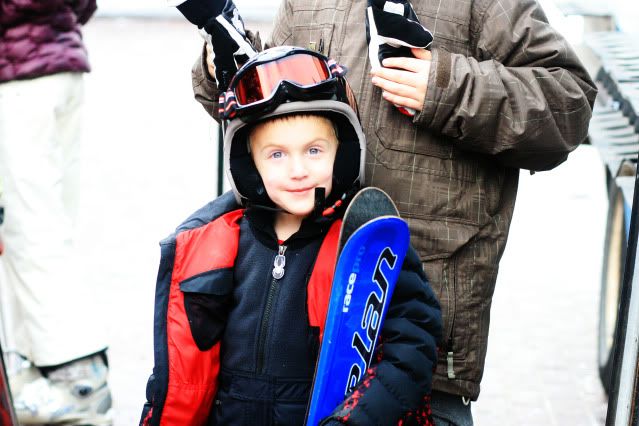 OOOOOMMMMM!!!"
He was so excited to tell me everything.