This weekend marks the 60th annual weekend full of events known to Aspenites as Winterskool.
Today in the plaza (outdoor mall area) they held a snow sculpture contest for both professionals + kids. It was a beautiful day + we were so excited to go see!
But first we had to play on the playground...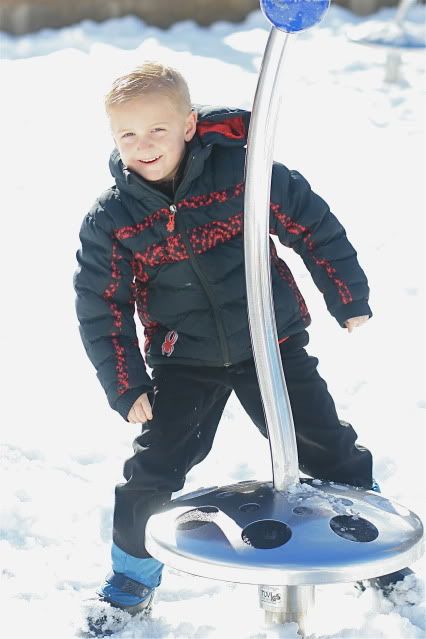 with some friends from church...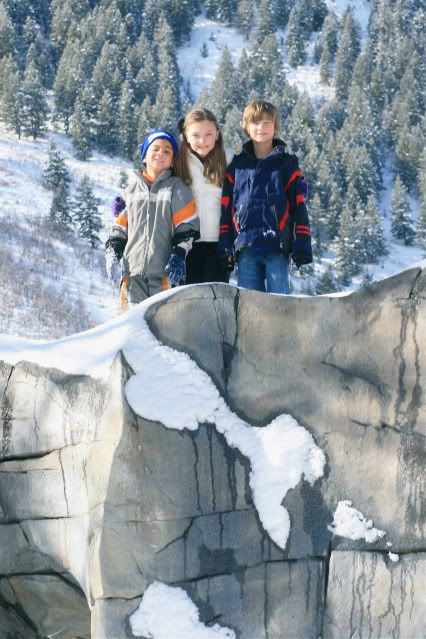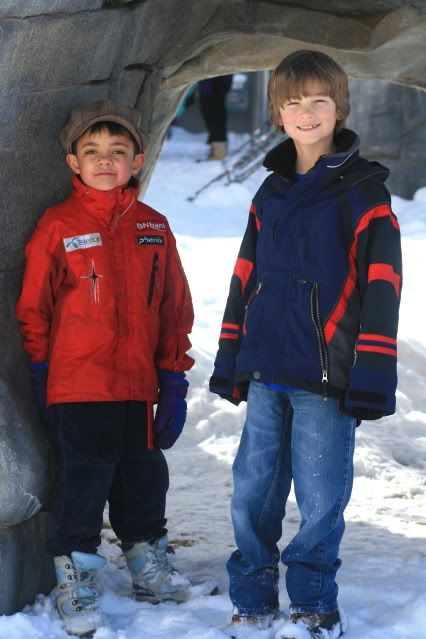 And I watched the local daycare play 'how many preschoolers can fit in one hammock?'
I think they could have gotten one more on there...

We watched them begin to carve HUGE square chunks of snow into lots of things...squirrels holding diamonds, wine glasses, buddhas...we'll have to come back to tomorrow to see them finished. They have 48 hours to complete them!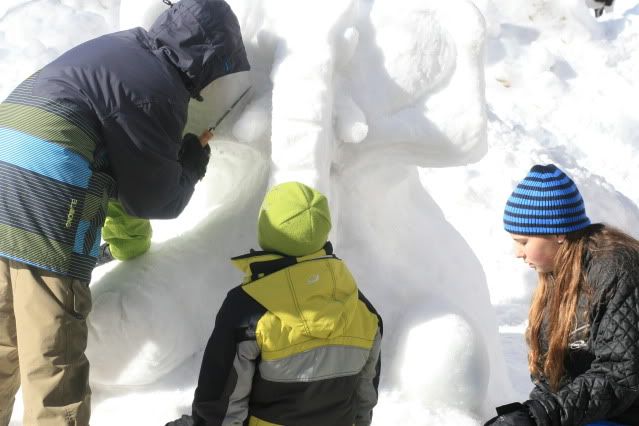 The kid's ones were finished + were so good! I was totally impressed. A gingerbread house, an elephant + this was my favorite. A cup of hot cocoa with whip - YUM!
We were so inspired we had to stop + get a cup of our own!