After we celebrated Easter (Easton's nickname) turning TWO -
It was time to celebrate Easter Sunday! (One of my favorites!)
Easter morning the kids each got a little chocolate from the bunny.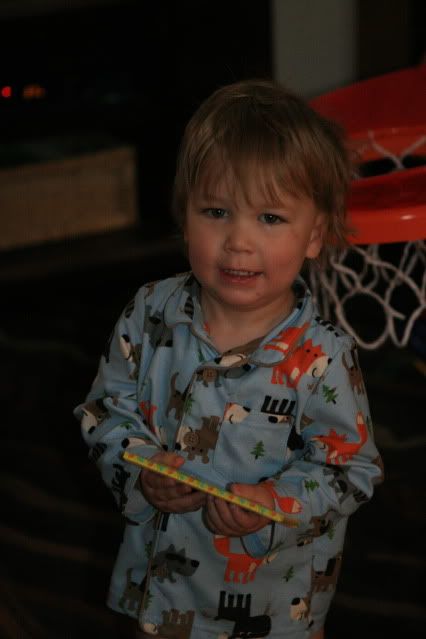 Easton wasn't sure exactly what it was, but when it was unwrapped boy oh boy the phrase 'death grip' comes to mind!
If you saw my selection of stores here in Aspen you'd understand why we'd be lacking baskets + went for more of the pile approach :) It worked! No one even asked where the baskets were. And I didn't even have to pick up that Easter grass for days!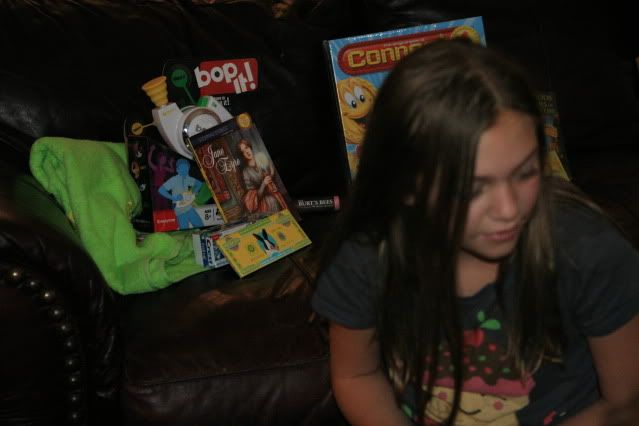 Today the kids had the day off from school. The boys spent hours putting together lego cities while I did some cleaning + Taylor worked on her 'state' report gathering information. I remember that assignment when I was in Elementary school. Pick a state, draw the major geographical features, research state symbols, history, etc. For fun Taylor picked our future home state to do her report:

Washington

.
Speaking of home in Washington, we just bought a one last week + here it is: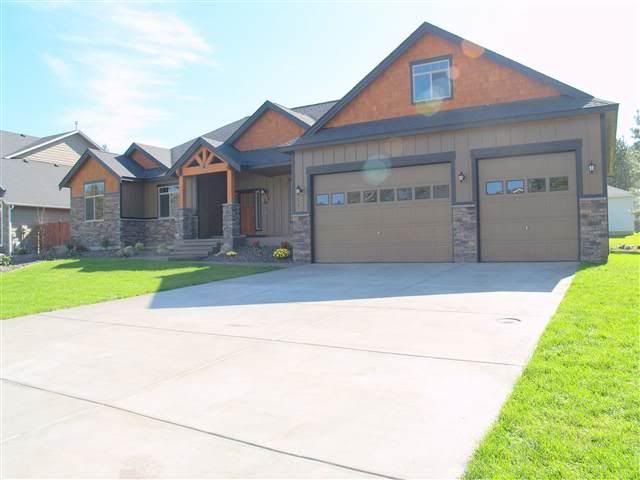 It's just a mile from the kids school + backs up to a state park with 30 miles of hiking trails. The river with boat access is across the street along with a white tailed deer reserve + fish hatchery. It should be a good little place for our family's next adventure in the northwest! We move in
3 months, can't wait.
This evening we helped Bryan pack 40 pounds of medical supplies + surgical instruments. At 6am tomorrow morning a coordinator from his office and an Aspen ambassador will accompany him to Patagonia/Bariloche, Argentina where he will offer supplies, teach/work with other local orthopedic surgeons + help where he can for 10 days.