.Bryan(25)......McKenna(12).......Josh(19)........Jaime(29)........Brooke(28)........Mi'kel(17).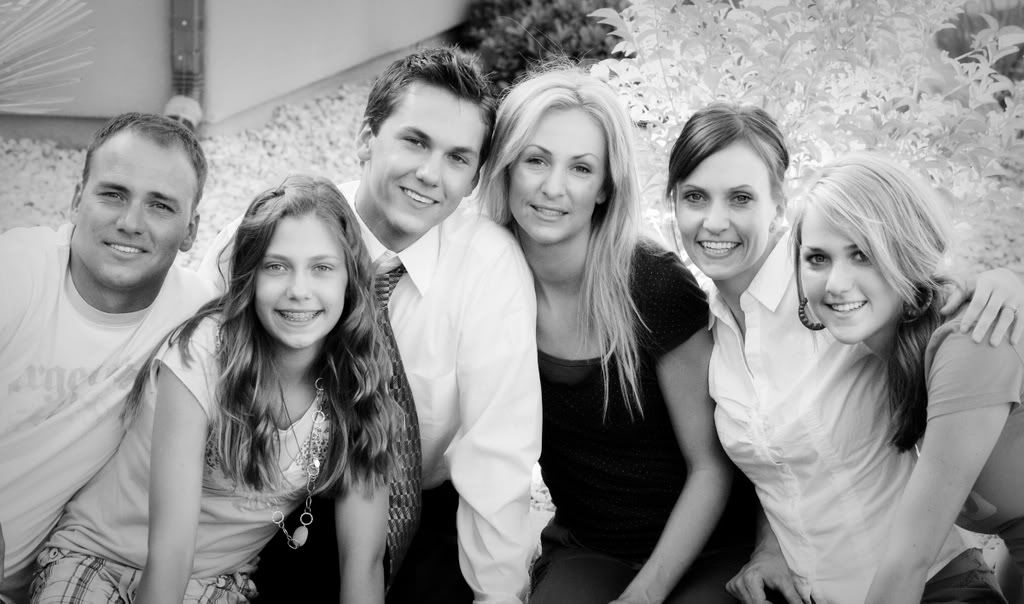 I seem to be thinking a lot lately about how much I love my brothers and sisters. Probably because we're all going in different directions and having lots of major changes and developments in our lives right now. I love them all so much and am grateful to have them all in my life. Each one is unique and great in their own way.
Here's some factoids about my sib's:
1) There is 17 years between me (the oldest) and my sister McKenna (the youngest)
2) There are 2 J's (Jaime & Josh), 2 B's (Brooke & Bryan) & 2 M's (Mi'kel & McKenna)
3) There are 8 years between the older 3 and the younger 3 (all the same parents)
4) The older three babysat the younger three and now our revenge is the younger three now babysit for the older three!
5) My brother Bryan is kind, fun to be around, the coolest guy I know.
6) My sister Brooke is one of my best friends, thoughtful, great at EVERYTHING!
7) My brother Josh is an expert painter, sculptor, anything with art, outgoing, funny, smart.
8) My sister Mi'kel is awesome at sports, honest, happy, always willing to help, fun.
9) My sister McKenna is sweet, sassy, funny, caring.
10) We all love to hang together when we can and our favorite things to do are: eat at all our favorites in St. George, play games/sports, chase the grandkids, fish, boat, travel & swim.
LOVE you guys! You mean the world to me and I'm so glad to be your bossy old(er) sister!