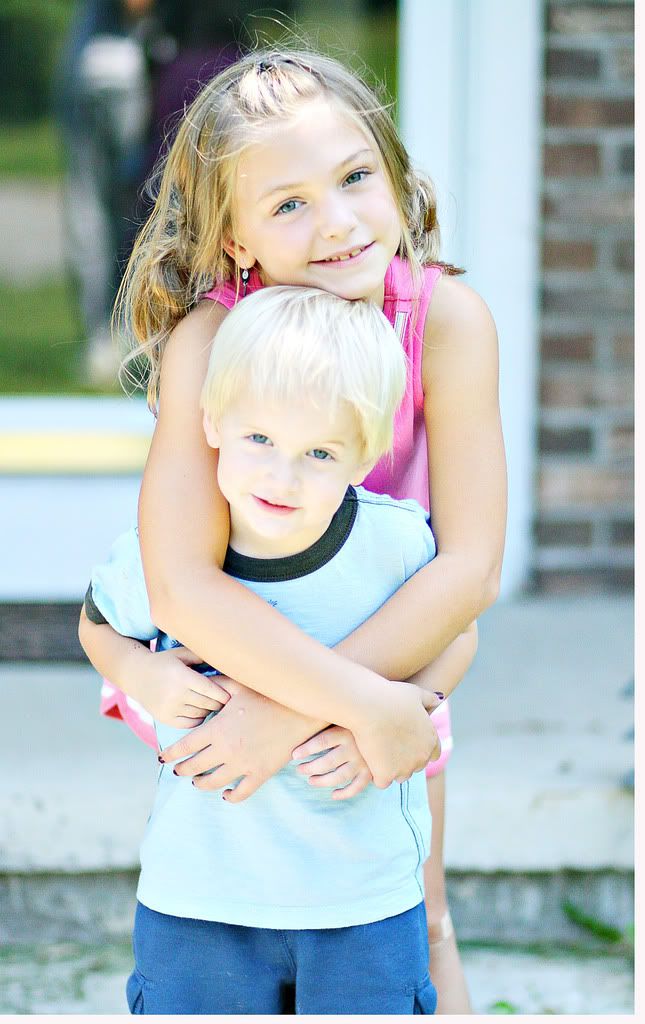 ~2 minute photo shoot~
{sometimes the light is just right and I make my kids come outside and smile. mean mom. i know.}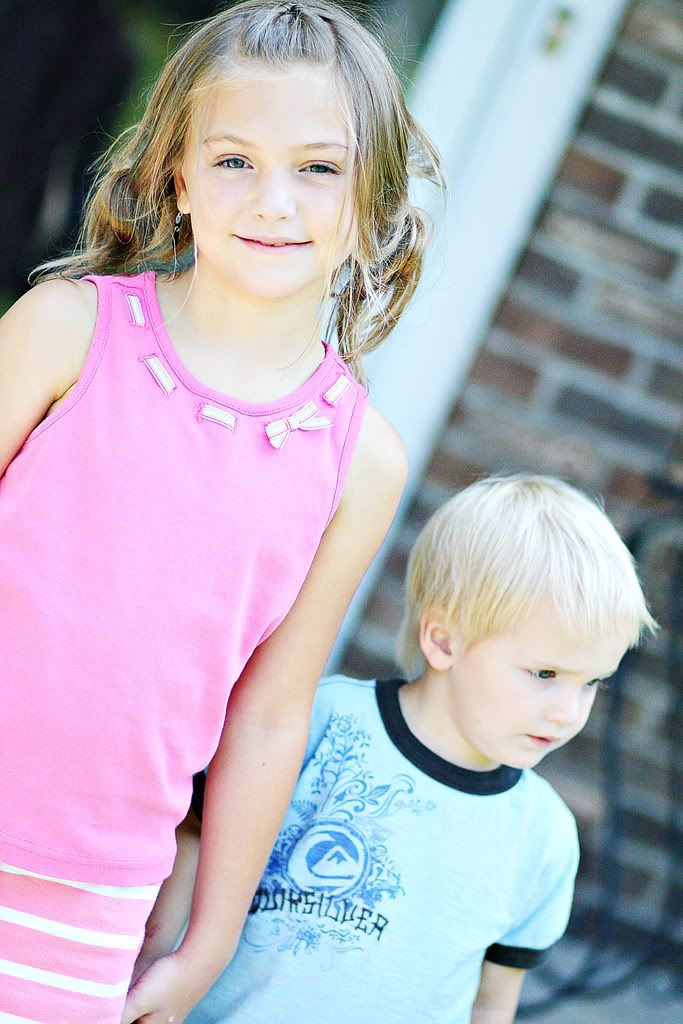 I had to share this quick story that happened today. I thought it was funny. Sometimes when you're trying to teach your kids to sort out a disagreement or help them to see the right choice and this is what it sounds like....
Me: Connor, you had a friend over and the basement is a mess, you need to go downstairs and clean it up please!
Connor: Oh mom! (I'm always ready for the oh mom! it never fails to lead the sentence on this topic of cleaning) Do I have to clean it ALL BY MYSELF?!
Me: Taylor would you like to help him clean it?
Taylor: ME!!??!! Why would I do that?
Me: Out of the kindness of your heart.
Taylor: (in a mad tone of voice) Oh geesh mom, now you're getting all romantic! (then stomps off in a 'fine if I have to' kind of way)
Me: ?