Sour Cream
{or plain Greek yogurt}
Coffee Cake Muffins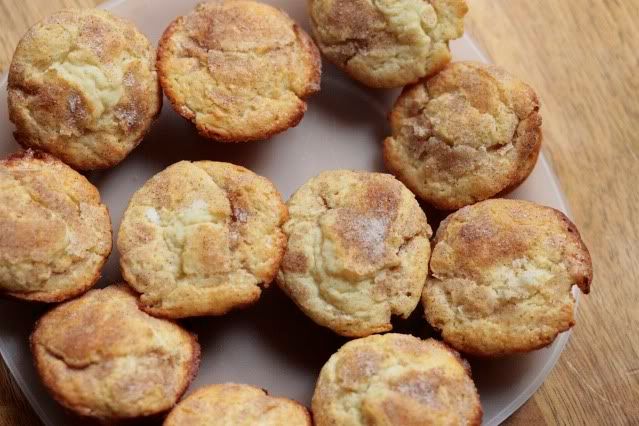 I've made this recipe, but only ever in the bundt.
After now, I'm a changed woman . . . muffins are the way to go!
1 cup butter, soft
1 1/4 c sugar
2 eggs
1 cup sour cream (or as I used this time plain Greek yogurt, I liked it even better than SC)
1 t vanilla
2 c flour
1 t baking powder
1/2 t baking soda
Topping:
2 T sugar
1/2 t cinnamon
Cream butter + sugar. Add eggs, sour cream + vanilla. Beat well. Add dry ingredients. In small bowl stir topping ingredients together. Grease/spray muffin tin. It should perfectly fill the tin. Fill each cup to the top with batter. Sprinkle generously with sugar/cinnamon. Bake 18 min or until golden.