I'm aware that one is a cinch. I've got millions of em.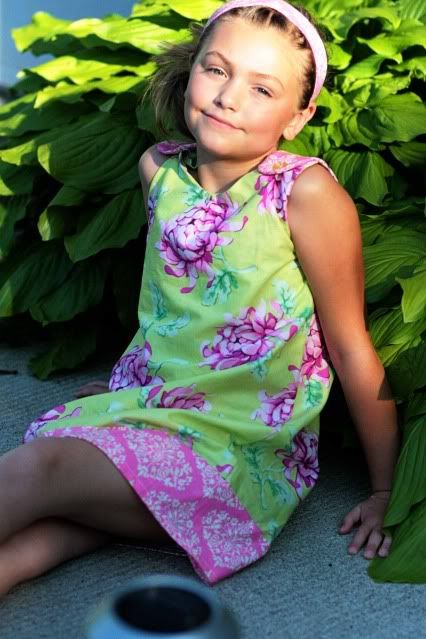 Two is easy-peasy.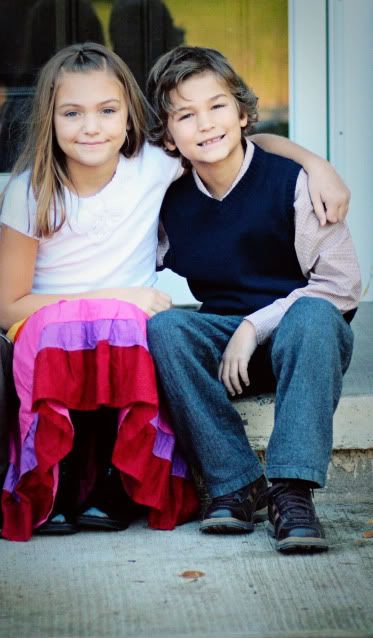 Three takes some effort, but still no sweat.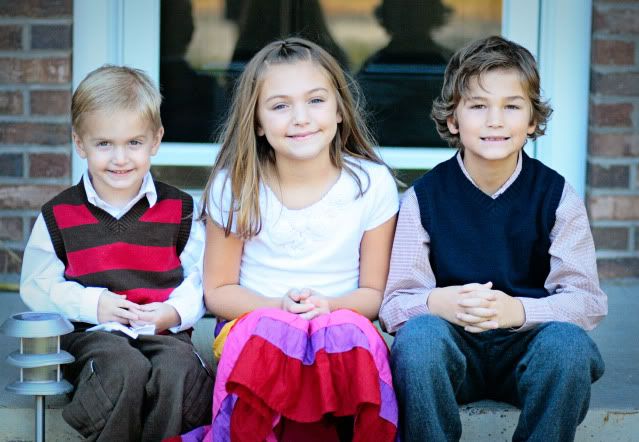 But FOUR?! I feel like it's just darn near impossible!
To get all FOUR in a picture together, I don't think I have one good one yet and Easton's SIX months on Wednesday. I guess there's still time before the Christmas picture NEEDS to be taken. It just seems like it never works out. But today I was determined as ever, as soon as we pulled up from church we piled out of the car and I directed everyone over to the front step, ran back to get Easton and UrGH! Asleep! Maybe next time...
I think next time I need a partner to help me with the corralling/setting up of children.
That would be a husband, right?
Oh wait! I almost forgot! I do have one of those. Have you seen him?
I think I've lost him somewhere in the OR.
Unfortunately our home seems to be his home away from home lately.
Double UrGH!