Brody + I baking his rainbow cake!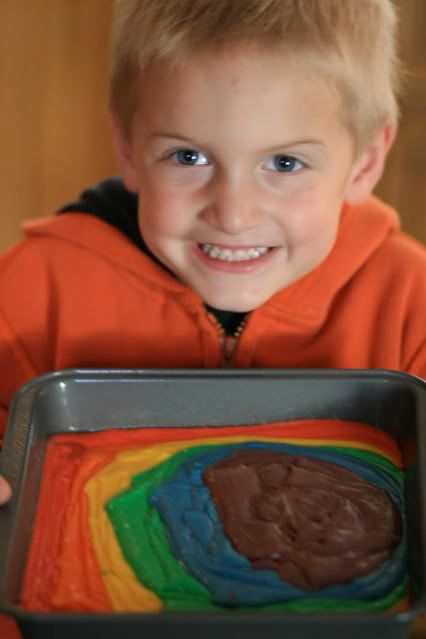 A fun surprise gift from Grandma + Grandpa W, Josh, Kel + Kenna!
Balloons, suckers + this cute little guy.

He named the raccoon Brody two.
It's 2500 feet deep which with the recent rescue of the Chilian miners 2000 feet under ground, it sure put it in perspective! I could hardly look over the edge.

Brody found his new favorite number!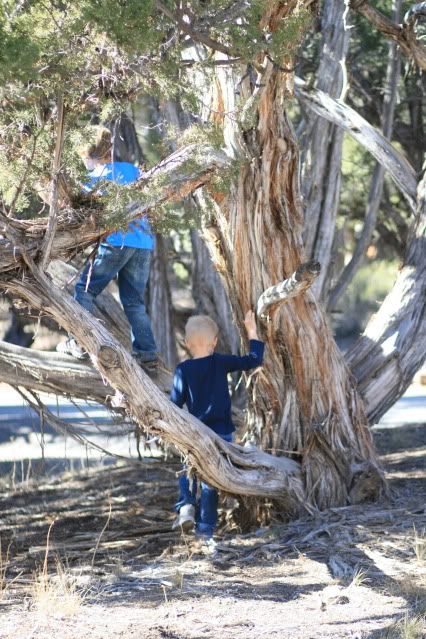 Looking over the edge...
My camera really doesn't do it justice!
The day after Brody's birthday, he fell flat on his face + broke his nose! Yikes. It bled + bled. He balled and balled. Looks much better now.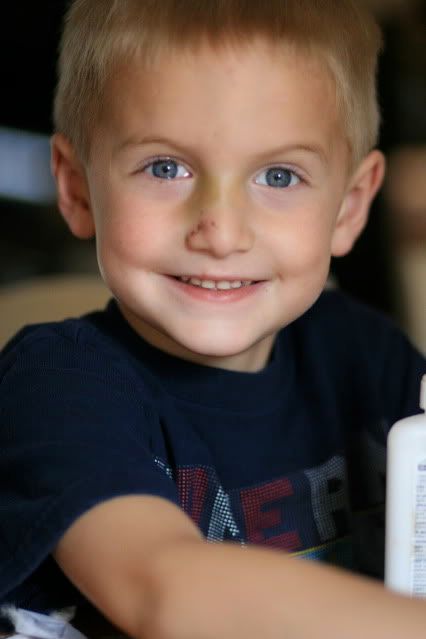 Yesterday he + I decided to make Q-tip Skeletons.
He drew his own skull with scary teeth.